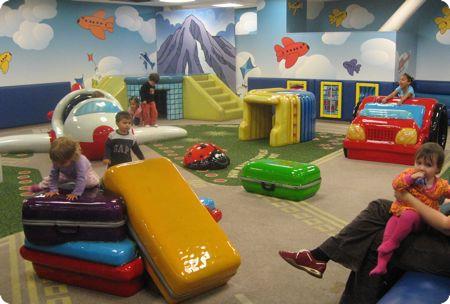 At SEATAC (Seattle) Airport near the food quart in the C Concourse is this great playground. We arrive a little early for each flight, buy the kids a snack or meal, and let them run off some steam before we board our flight. Sitting and watching the kids give us a chance to regroup and recharge after passing through security too.
Seattle isn't the only airport with a play area, for example the San Francisco airport has a "Kids Spot," and Aquarium and several nurseries.
You can find out about playgrounds and other attractions on each airport's website, or by asking at an information desk once you arrive at the airport.
Related Links:
Seattle With Kids
Flying With Kids
4 comments | Posted on April 30, 2008 |

Save to del.icio.us



Subscribe to our feed