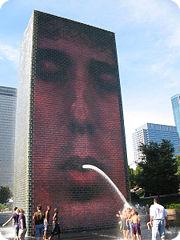 In a couple of weeks, my mom and I will take the kids to Chicago for 5 days. I've wanted to go for years, but never seemed to have time available in the fall or spring.
I feel like I already have a head start with the great suggestions from the guest post that Minnemom wrote recently about Things to do in Chicago With Kids and the recommendations readers entered in our City Guide to Chicago With Kids, but of course I want more!
What are your favorite kid friendly activities and restaraunt in the Windy City? Tell me in Comments.
8 comments | Posted on August 25, 2008 |

Save to del.icio.us



Subscribe to our feed