Today, as bloggers everywhere started posting about Passports With Purpose it finally hit me, we really ARE going to build a school in Cambodia this year. If you've been a regular reader, I don't have to tell you how much it means to do something so concrete for people who have been so abused and who have so few opportunities.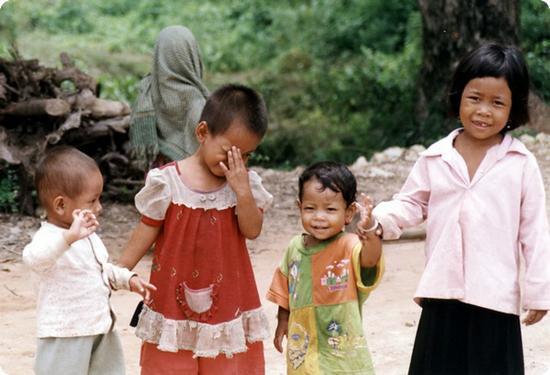 I am thankful for the support we have gotten from the travel community. I am absolutely in awe of the wonderful prizes travel bloggers have rounded up, and the very generous companies who provided them. We have everything from multi-night hotel stays to camera gear and travel gear. On top of that, a set of amazing sponsors (more about them later) has put us well on our way to our $13,000 goal.
Now it's your turn. Each $10 not only brings us closer to our goal, but it also enters you to win a fabulous prize. So, before you read further, please go check out our list of prizes and make your $10 or more donation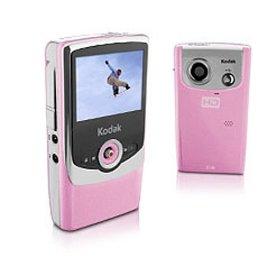 My own prize is something you simply cannot live without this season. This Kodak Zi6 video camera retails for 179.00, but you might win it just in time to make your own family videos during the new year. You can use this pocket sized HD video camera to edit and upload videos to YouTube or Facebook (or just share them with your family and friends). A 2.4-inch LCD screen lets you view everything you record. Here's a full review from PC Mag
Shipping within the continental US only
Check out our full list of prizes and choose the ones you would like to enter to win.
Sponsors
Our very generous sponsors have already brought us half way to our $13,000 goal, and I'd like to tell you a bit more about each of them.
Platinum Sponsor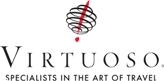 Virtuoso is the industry's leading leisure travel network. This by-invitation-only organization comprises more than 6,000 elite travel advisers associated with over 300 agencies in 22 countries in North and South America, the Caribbean, Australia and New Zealand, as well as over 1,000 of the world's best travel providers and premier destinations.
Being a client of a Virtuoso travel adviser means your travels will be customized to your specific desires by a foremost expert, and that you'll be recognized as one of the most prestigious guests in the world with all the privileged access, perks and service that implies.
Silver Sponsors
Got Passport: Will Travel, We'll Serve We are a family of three, with a passion for travel, seeking out new experiences, meeting new people, and living simply.
Austin, Texas-based HomeAway, Inc. operates the world's leading and most-established vacation rental websites around the world, including HomeAway.com, VRBO.com and VacationRentals.com. With 425,000 global listings, the company connects homeowners and property managers with travelers who seek the space, value and amenities of vacation rental homes as an alternative to hotels. HomeAway is committed to providing the safest marketplace for vacation rentals offering the Carefree Rental Guarantee and Reviews, and has contributed significantly to the popularity of the vacation rental industry.
Named one of Travel+Leisure's Top Travel Websites of 2009, Raveable.com is the fastest way to find the perfect hotel. Raveable.com is the first and only website that creates hotel review summaries based on the common rants and raves found in millions of online hotel reviews.
Travelfish.org produces original travel content for the independent traveller heading to Cambodia, Laos, Malaysia, Singapore, Thailand and Vietnam. Recommended by Rough Guides, Footprint, Lonely Planet and others.
TravellersPoint is a vibrant travel community dedicated to seriously passionate travellers. Upload photos, create a blog or travel map, share travel tips in the forums, and contribute to the wiki travel guide.
Related Links:
Passports With Purpose Travel Blogger's Fundraiser
1 comment | Posted on November 30, 2009 |

Save to del.icio.us



Subscribe to our feed