I'll admit it, I have a hard time imagining a world without my iPhone. I've become so dependent upon it for directions, local information, and updates from my family that it makes me a little jittery when I have to turn it of or leave it behind. More importantly, now that I use TripDoc to help me find my way around when I travel, I really miss having data access when we're out and about. When XCom Global contacted about their international mobile broadband rentals, I couldn't wait to try it on my trip to Vancouver.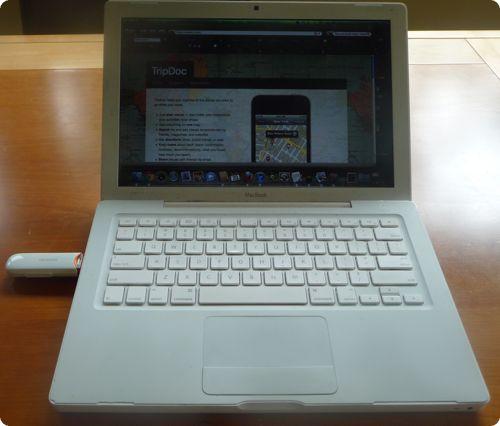 What is a Wireless Broadband Rental?
An XCom Global MiFi rental gives you unlimited wireless broadband access pretty much anywhere. You can use it in your hotel, in a coffee shop, or on a park bench. When you order, the unit arrives by FedEx configured for you to use on your trip. At the end of the trip, you send it back in a prepaid envelope. You are charged a daily rate for each day of your trip.
Choosing Your Device

There's a lot of technical gobbldey gook on the XCom Global Website, but here's all you'll likely need to know. There are two different types of unit, an ultra compact USB device and a slightly larger (but still smaller than an iPhone) device.
The USB modem rents for $14.95/day and can be used with a single computer. It cannot be used with a smartphone. The USB device plugs into the computer's USB port. Once you've plugged it in, a folder opens up with links to install the software you'll need. Sadly, I hadn't planned ahead and my-ultra full hard drive didn't have room for the software. Freeing up space once I was away from home seemed tricky and time consuming, so I wasn't able to fully test this device.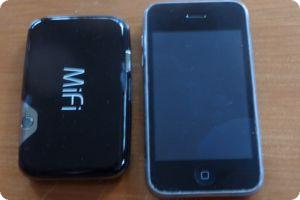 The MiFi Mobile Hotspot is slightly more expensive and rents for $17.95 per day. It doesn't need to be plugged into your computer or smartphone. Just power it up and it's ready to go. No software needs to be installed, you just select the MiFi's network like you would any other wireless network and type in a password. The MiFi Mobile Hotspot can support up to five different devices at one time, making it a great choice if you travel with multiple laptops or laptops and an iPad.
Using the MiFi Mobile Hotspot
Usually when we head up to Vancouver, I print out driving directions to our hotel. Afterall, once we cross the border, data roaming charges cost a fortune. On this trip, I decided to put the MiFi to the test. I powered it up after we passed the Peace Arch, connected to the network using my iPhone, and almost magically I was able to use the iPhone's built in map to show where we were and navigate to the hotel. One challenge, however, was that the MiFi powered off when not in use - with a real time application like mapping, that was tricky. Every time we would drive a long stretch it would shut off. As soon as I realized we were coming close to a decision point, I would have to power it up, wait for it to find the network, and then get the next step in the driving directions.
I continued to use the card as the weekend progressed. It worked great in my hotel room, and in many places the hotel WiFi fee would be as much as the cost of the MiFi. I also used it at the convention center, where hundreds of bloggers in one place had bogged down the convention center WiFi to ultra-slow speeds. I'll bet everyone else wondered how I was managing to get those updates out on Twitter. I even used it as I sat outside on a park bench one day!
As with any battery operated device, I did have to remember to charge the MiFi Mobile Hotspot at night. My rental package included a spare battery, but I would have loved a USB charger so that I could charge the MiFi using my laptop while I was out and about.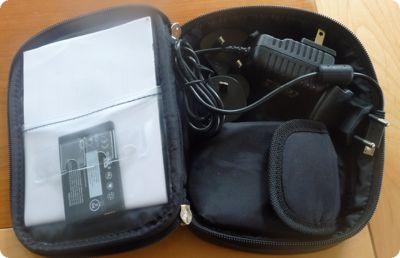 Recommendation
A XCom Global MiFi Mobile Hotspot Rental would be a great choice if you'll need smartphone internet access when you are traveling, if you're worried about internet access in your hotel, or if (like for me) the idea of blogging in the passenger's seat while your kids sleep in the back seems like a dream come true.
I received a three day MiFi rental from XCom Global for review purposes. The MiFi units have been returned to the company. My opinions are always my own, and I strive to write fair and balanced reviews.
1 comment | Posted on July 20, 2011 |

Save to del.icio.us



Subscribe to our feed