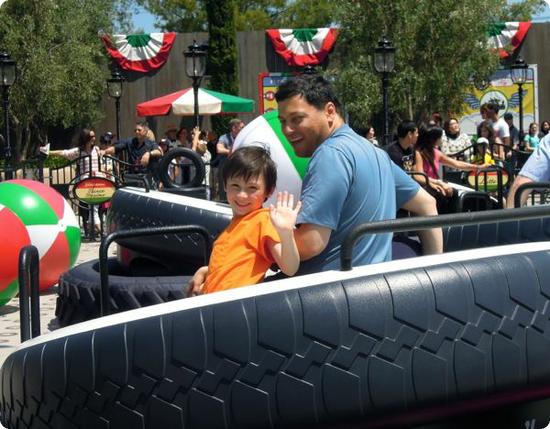 I want to thank everyone who entered my giveaway to win a Four park passes that can be used at Disneyland or Disney's California Aventure. Thank you to everyone who contributed.
The randomly selected winner was Robert who won by signing up for my monthly newsletter.
Robert, please send me your mailing address to receive your prize!
Thank you to Tours4Fun who generously sponsored this giveaway and sells Disneyland Park Passes (and other tours and attractions) at discounted prices.
Didn't win this time? Subscribe to DeliciousBaby or "like" DeliciousBaby on Facebook so that you don't miss a thing.
Related Links:
Cars Land Grand Opening
Family Travel City Guides
list hotels, restaurants and activities in cities around the world
0 comments | Posted on July 6, 2012 |

Save to del.icio.us



Subscribe to our feed