I've long wanted to check out the Marriott Residence Inn in Seattle's South Lake Union neighborhood. It's location across from a fun park and a short trolley ride from downtown makes it a good choice for families, and I'm a fan of suites properties. Still, I needed to check out the rooms and other amenities first hand before recommending it to DeliciousBaby readers. When an invitation arrived to check out the hotel at a mom blogger's night out, it seemed like a great chance to socialize and get the scoop on the hotel.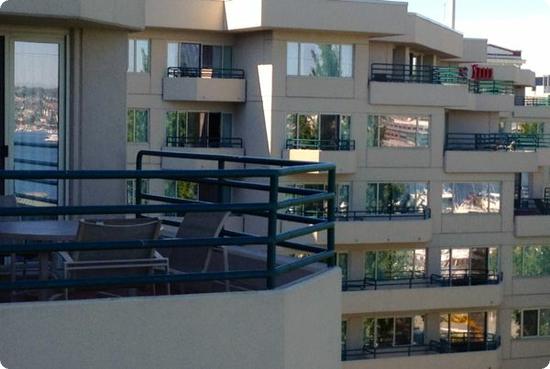 Location
While not in Seattle's downtown core the Marriott Residence Inn's, location may work better for families with kids. Located across the street from Lake Union, there's plenty of space for kids to stretch their legs and even a nice playground. Lake Union is active waterfront with Boats, Kayakers, Seaplanes, Museums and some fun activities for kids. To learn more about this neighborhood, check out my post on South Lake Union with Kids There's also a nice playground across the street from the hotel.
To get downtown from here, take the South Lake Union Trolley, which stops less than a block from the hotel and runs at 15 minute intervals during the day.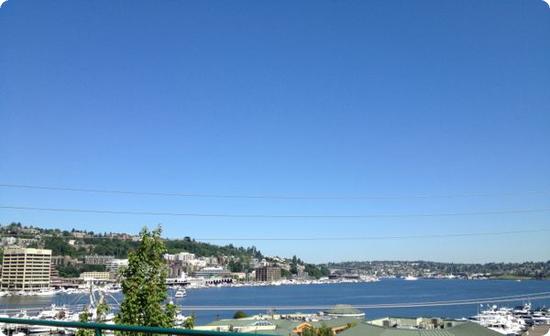 Rooms
Rooms at the Residence Inn South Lake Union are spacious, and include a full kitchen complete with all the dishes and cookware you are likely to need. Suites on lake side have fabulous views. tip on the two balcony suites, which would be ideal for hosting a party. Studio, 1 bedroom and 2 bedroom suites. All rooms include a sofabed in the living room. This isn't a luxury hotel, but everything, from the beds to the sofa is very comfortable.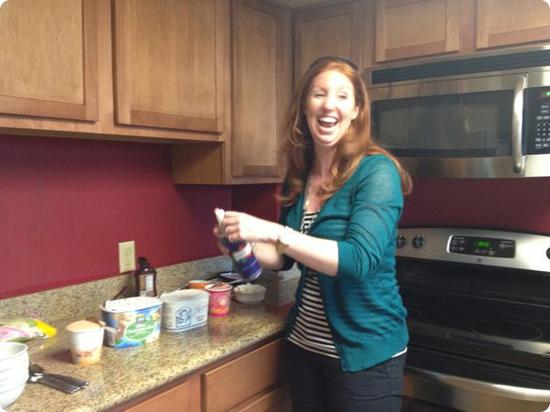 There are a very small number of larger 2 bedroom suites (1219 Square feet) that have enormous 500 sq feet balconies overlooking the lake. These would make the perfect suite to host a family gathering on a trip that includes extended family.
Amenities
Groceries
There's a small convenience store in the lobby where you can pick up essentials, like fresh milk and snack items. If you want more specialized items, or plan to cook a full meal in your room, fill out the grocery order form in your room and the hotel will do your grocery shopping and stock the kitchen for you at no charge above the cost of groceries.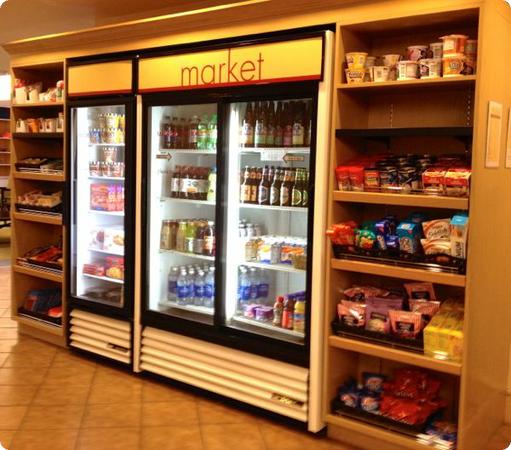 Pool
If you like your kids to work off some energy by swimming before bedtime, the Marriott Residence Inn's indoor pool is a find, there aren't many indoor pools this size in Seattle's hotels. That said, the space is a little dark, and I expect that the hard wall surfaces make this space loud when a lot of kids are swimming.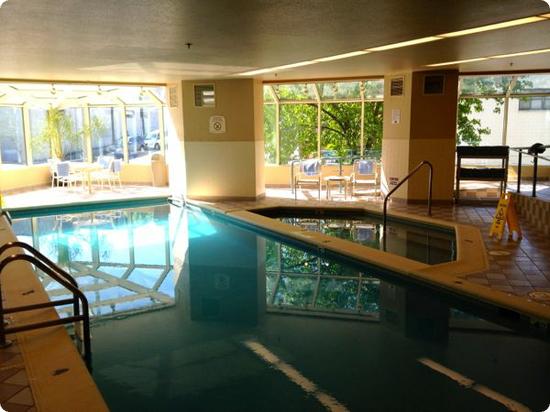 Laundry
There's a large coin-operated laundry room in between the pool and the hotel gym. Throw in a load and work off some steam at the same time.
Included Costs and Extra Charges
A full buffet-style breakfast in the open lobby lounge, and WiFi are all included in the cost of your stay. Parking in the secured garage (but not attended) is an additional 23 USD daily. There's also a complimentary evening social.
Advice
This location often runs close to full occupancy. You'll want to book early to ensure that you get the room type you'd like.
Disclosure: I was the guest of the Residence Inn on a mom's night out and spent a half day in a meeting at the hotel discussing family travel. I did not stay the night at the hotel, but did get the opportunity to check out the rooms and public spaces. The hotel did not require that I express a particular point of view, and I always strive to present a fair and balanced review regardless of who is paying the bill.
2 comments | Posted on October 11, 2012 |

Save to del.icio.us



Subscribe to our feed