If you're like me, you're always dreaming of the next trip. Filing away ideas, inspiration, and destinations for later reference. And if you're like me, more often than not, those bits and pieces get lost in the bustle of getting ready for the actual trip.
There are few things more frustrating as a traveler than wasting one of your few meals on a sub-par place. Even worse? Missing out on an experience because you didn't have the details you needed at hand. Or being lost - before I had kids, being lost was sometimes its own adventure, but now every step counts and I want the most direct route from point A to point B.
TripDoc is the answer to all that. My husband and I have been building it, using it, and refining it for years now, and I'm proud to announce that TripDoc 2 is ready for you to use too!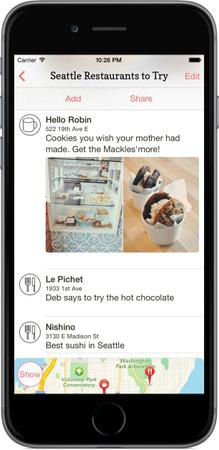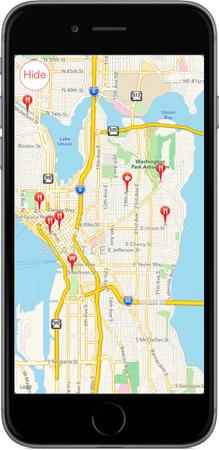 How Does it Work?
TripDoc makes it easy for you to create your own guides. Once you have a guide, you can flip between your list and a map that shows you where everything is.
Type in the name of the place you want to go, TripDoc will search for it, add it to your guide, and place it on the map.
For popular destinations, our guides make it easy for you to add the most popular attractions and restaruants without typing.
Show your current location on the map, Get directions from wherever you are to any destination in your TripDoc.
Keep personal notes about what you liked and why.
Share your guides with friends via email, Facebook and Twitter.
Once you create an account, you'll be able to keep the same list on our website, your iPhone(s) and iPads, or share it with your travel companions.
What Does TripDoc Cost?
We think you're going to love it as much as we do, so we've decided to make TripDoc free. You'll be able to add up to 100 places (whew, that's a lot) before we ask you for a dime. After that, $4.99 will unlock your account so that you can add more. That's it. There's no advertising. We won't spam you, and we promise not to be creepy.
How Do I Get TripDoc 2?
TripDoc 2 is available for free download in the app store. Go grab your copy today!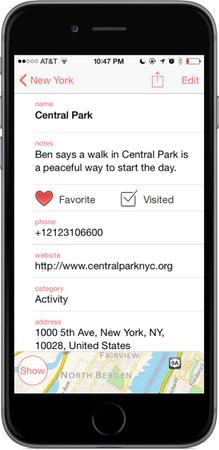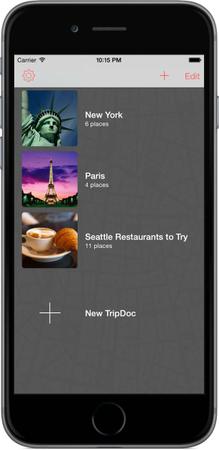 Information for Current TripDoc Users
If you're one of the tens of thousands of people already using TripDoc, I want to give you my sincere thanks! Your support and feedback made TripDoc 2 possible, and we hope you'll feel warmly rewarded. Because you're a current user, you will automatically receive a free premium account.
Related Links
Free TripDoc 2 Download
31 comments | Posted on October 7, 2014 |
Save to del.icio.us