We've all heard the "expert" advice for Disneyland, arrive early, bring a stroller, plan to wait in line. I thought it would be fun to ask travel bloggers who've visited with their own kids for advice that goes against the conventional wisdom.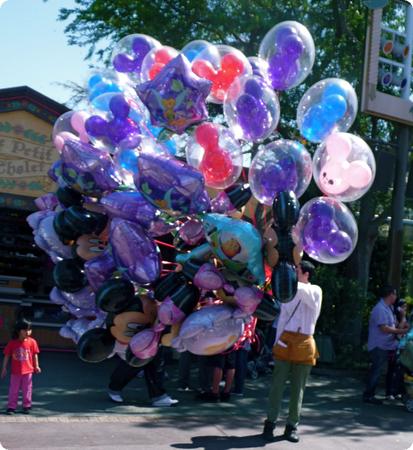 End the Summer at Disneyland

Summer is one of the busiest times at Disneyland BUT the week before Labor Day Weekend is slow and not crowded. Parent-tested 3 years in a row. We just walked onto most rides over and over again.
Kristi Marcelle,
Ciao Bambino
Park Hop When Extra Magic Hours End

"Don't go to the specified park for Extra Magic Hours, UNLESS you plan to leave it to park hop after the hour is over. If you stay all day, the regular visitors arrive on top of the resort guests, making it the more crowded park."
Amy Hagstrom Whitley,
Pitstops for Kids
You Don't Have to Do it All

Linda Wolfgram Kramer It is possible to have a very enjoyable Disneyland experience without doing any of the following: character meet & greet/autographs, pin trading, Princess Fantasy Faire, parades, World of Color. Plus, if you're not standing in line waiting for all of these things, you'll have a lot more time to go on all the rides. I think this is especially true for first-time visitors.
Linda Wolfgram Kramer,
Travels With Children
Get a great seat at the parade

I would think the average person who wants to get a good spot during the parade would line up on the curbs quite early (At least that is what I see every time I visit the park). My advice: "Wait until the very last second to join the parade crowd and head over to where people have been waiting on benches, avoiding Main Street. Everyone scoots up closer to the curb as the parade is coming by, leaving plenty of room to sneak under the rope and within close view of all the action.
Sharlene Armstrong Earnshaw,
Trekaroo
Skip Naptime

Everyone says you should go back to your hotel midday to swim or nap. My advice--be there before the gates open and stay as late as your kids can make it. Why waste time at the hotel when you've paid to be at the happiest place on earth?
Linda Wolfgram Kramer,
Travels With Children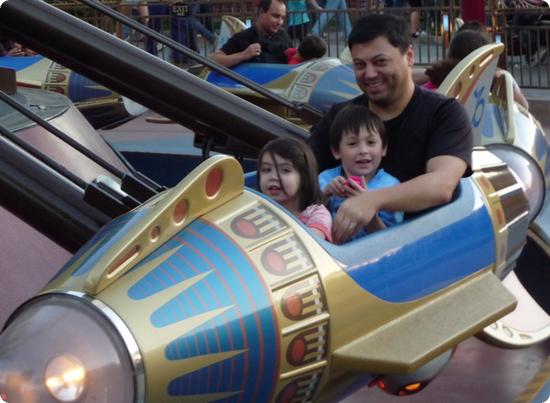 Hit the Small Rides First

We found it was better to do Dumbo and some other Fantasyland rides early instead of going straight to Space Mtn, Splash Mtn, etc. Both get more crowded as the day goes on but the bigger rides have the FastPass.
Kristen Stewart
Be Sure You're Ready for Soarin'' Over California?

Linda Wolfgram Kramer Contrary to popular belief, not everyone loves Soarin' Over California. If IMAX movies give you trouble, Soarin' may as well. I speak from experience.
Linda Wolfgram Kramer,
Travels With Children
Take it Slow

As a season pass-holder, my advice would be to take the park slowly. My favorite memories are of visiting the park with my toddler son and just crusing around Main Street. The flowers were gorgeous, I soaked up the sun while he toddled around and then we watched the Main Street band march down the street. Mickey Mouse came out and found us sitting on a bench and sat by us for a while. We may have made it as far as the carousel that day, but we simply sat in front of it for about 30 minutes while he snacked on his goldfish. It wasn't always easy to be a patient and "slow" mom but those happy days got soaked into my brain and I would love to do them again.
Michelle McCoy,
Trekaroo
Love the Rain

I've experienced Disneyland in the rain. It's incredible as you are forced to discover all the little hideaways to stay dry, And Not busy as the place clears out!
Anne Taylor Hartzel,
HipTravelMama
They're Never too Young

Visit when your kids are really little because you can be the boss of the itinerary. When they get older they start having a say, which can be annoying ;) Also, when they're really little they're too short for all the big rides, so the super long waits attached to them aren't an issue, unless you really want to go on them !
Corinne McDermott,
Have Baby Will Travel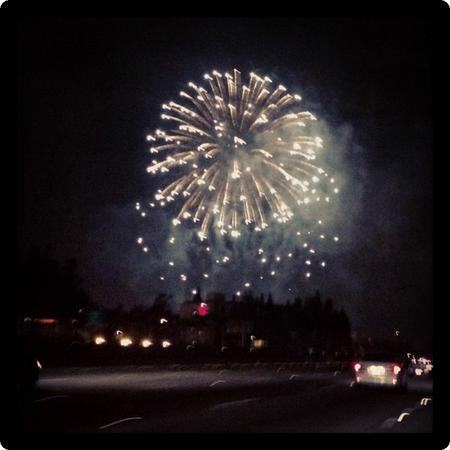 Go to the Left

We did a VIP tour last year and her big advice was to always go left when you enter a park. Human nature is to go right and if you go in when it opens and go left, you'll get some "no line" time. Also don't forget the rider switch with fast passes.
Kim-Marie Evans,
LuxuryTravelMom
More Tips
Taking Pictures of Fireworks
Ten Activities near Disneyland that Kids and Adults will Enjoy
Related Links
Cars Land's Route 66 in Pictures
Orange County and Disneyland with Kids
Cars Land Rides: Radiator Springs Racers
Cars Land Rides: Luigi's Flying Tires
Cars Land Rides: Mater's Junkyard Jamboree
Bravery at Disney's California Adventure
Cars Land Preview: A sneak peek before the Cars Land Grand Opening
9 comments | Posted on July 9, 2012 |
Save to del.icio.us


Subscribe to our feed