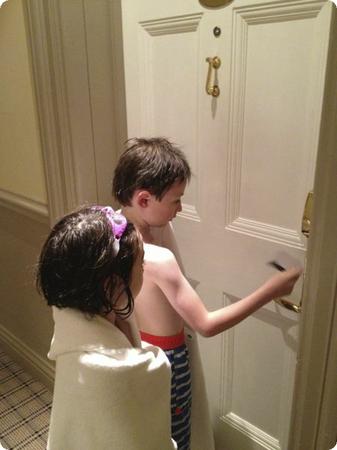 When we're staying at an upscale hotel, walking back from the pool to our room always feels to me like a minor bit of disorderly conduct. Not to the kids though, refreshed and recharged they can't wait to get back into their daytime clothes and see more of our destination.
What is Photo Friday?
Post a travel photo on your site. It can be about any topic, as long as it is G-rated.
The focus of the post should be on your photo.
You don't need to be a professional photographer (I'm not), but do showcase your best work, and make it big enough to see well!
It's nice to include a few sentences about the photo, but it is not required.
Link back here so that your readers can see all the other great Photo Friday posts.