I'll admit it, with the stores full of Mother's Day specials, I've been doing a little window shopping this week. I thought I'd share some of my favorite gear ideas for a Mom who travels
Osprey FlapJill Mini Shoulder Messenger Bag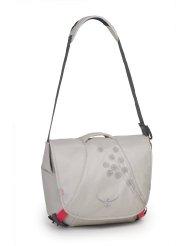 This weekend I took my Girl Scout Troop to camp, and I was just drooling over one of the mom's Osprey FlapJill Mini Shoulder Messenger Bag
. If it doesn't show up on my doorstep for mother's day, I'm guessing I'll gift it to myself before our next trip. It's a great size as an on-the-go bag for Disneyland or other family adventures, accommodates a laptop if necessary and has lots of little pockets to help you stay organized. Plus a super-comfortable padded shoulder strap.
To Buy: Osprey FlapJill Mini Shoulder Messenger Bag
(Now $49 was $59)
Tieks Foldable Ballet Flats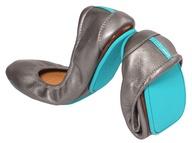 Almost a year after reviewing them for DeliciousBaby, I'm still loving on these foldable ballet flats. They're comfortable enough to wear all day, look nice enough for evening, and fold up so small that I don't feel guilty about packing an extra pair of shoes. If you're partial to heels, they're compact enough to keep in a handbag and slide on when the evening is over.
To Buy: Tieks (from $165)
Canon PowerShot SX260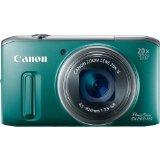 That girl scout trip I mentioned in the beginning of the post? It wasn't so good to my camera (long story short, it sat in a puddle of water at the bottom of my backpack for a while). I'm still waiting to see if the camera will spring back to life, but in the meantime I've been reading reviews, and this Canon PowerShot SX260
looks like a great replacement. Maybe I'd better invest in a waterproof case too...
To Buy: Canon PowerShot SX260
(from $269 reg $349)
Eileen Fisher Tunic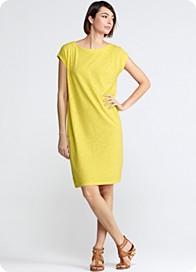 I buy one or two Eileen Fisher Tunics every year and wear them on virtually every plane flight I take. They're comfortable, cute, and durable. I like to pair it with leggings, comfortable flats and a silkweight scarf so that I'm warm on the plane, and then remove the leggings if we're arriving in a warm destination. Best of all.. I look good enough to walk into any hotel or restaurant, but feel like I'm walking around in PJs.
To Buy: Eileen Fisher Ballet Neck Knee Length Dress (from $200)
Kindle Paperwhite or Kindle Fire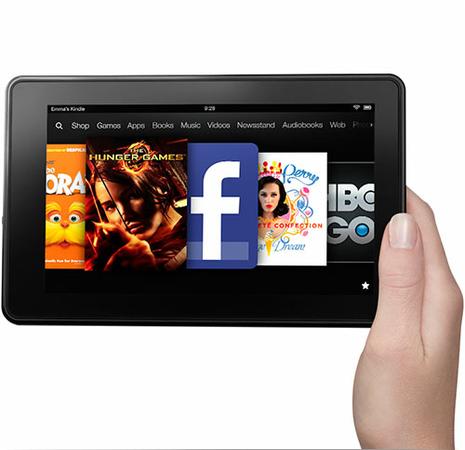 I got a new Kindle Paperwhite
for Hanukkah this year, and I have enjoyed it immensely. I love the screen, and because the built in light is easier on my eyes than my iphone (and easier to juggle than my old kindle+booklight) I find myself reading more. There's also a special deal on the Kindle Fire Kindle Fire (now $179 with code MOMFIRE was $199)
To Buy: Kindle Store
(from $69)
Spa Finder Gift Card

A Spa Gift Certificate is a traditional Mother's Day gift, but what I like about buying a Spa Finder Gift Certificate instead is that it can be used at many different spas and gyms around the country. That means mom can save it for a respite on her next trip or use it at home, whatever she'd like! Plus there's a special Mother's Day promotion going on now.
To Buy Buy one SpaFinder Wellness Gift Card worth at least $100, get the second one 20% off! Use MOMBOGO.
(from $100)
Eagle Creek Ease Upright Suitcase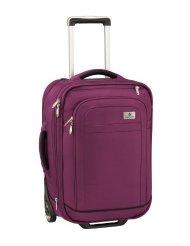 I have been road testing this cute, well designed Eagle Creek Luggage Ease Upright
for a year now and it is coming through with flying colors. The body and fabric are durable and have withstood a lot of wear, and I'm still happy with the well thought out design. This suitcase seems to be on closeout on Amazon, so now would be the time to snap it up!
To Buy: Eagle Creek Luggage Ease Upright
(now $129 reg $250)
Fivefingers Running Shoe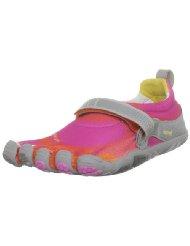 One of the best changes I made this year was to switch from a traditional tennis shoe to Fivefingers Bikila Running Shoes
. The transition takes some time, but now I'm running about 30 minutes comfortably and my feet feel great. But what I really like is that I'm able to pack the shoes easily, so my workout routine doesn't get off track just because we're on vacation.
To Buy:
Fivefingers Bikila Running Shoes
(From $45)
Disclosure: Some of the links in this post are affiliates links. If you use them and make a purchase, you won't pay more but I receive a small commission. It's a nice way to help me keep the site going. I received Tieks and and EagleCreek suitcase to review, and they will be given to charity once the 18 month durability review period is complete. I'm always careful to give my own, unbiased opinion on DeliciousBaby.
0 comments | Posted on May 7, 2013 |

Save to del.icio.us



Subscribe to our feed