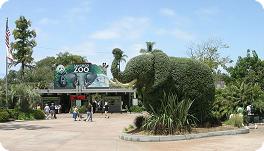 While our children didn't necessarily appreciate being lulled to sleep by the sound of the ocean last night, they sure loved waking up and looking out at the beach this morning!
Breakfast in the room is the way to go with kids. Usually I pick up some muffins and fruit the day before so that we don't need to run out in the morning, but we arrived too late last night. Luckily, the hotel has a free continental breakfast, so P took E down to pick up food while D and I slept in & then everyone snacked while we got ready. Perfect! Everyone was happy and well fed by the time we stepped out.
I had a slight headache from dehydration this morning that I worked all day to combat. Between the dehydrating air flight, the air conditioning in the hotel, and nursing D more than usual on the flight, I've used more water than usual. With the liquid restrictions on the flight I didn't do as good a job as I usually do of drinking water. The same happened to me on the trip to Spain, so I'm doing my best to drink a lot today.
The one thing we absolutely need good weather for while we're here is a trip to San Diego's famous zoo. It's supposed to rain in the evening, and possibly tomorrow, so we decided to get this in first. My dad bought us some discounted tickets on Ebay (Thanks Dad!) and we showed up just as the zoo was opening.
It's been a while since I've been here, and I'd forgotton what an outstanding zoo San Diego has. It's absolutely huge!! In a (successful) attempt to avoid the crowds, we took a gondola from the entrance to the far end of the park and slowly worked our way back. The kids loved the ride and were absolutely thrilled to see all the animals. Hilights of this trip was the baby gorilla (born in March) and the frisky zebras chasing eachother around their enclosure (E says they were cuddling eachother).
Food was a little bit of a challenge. E was picky, as usual, and refused to eat anything but bread. The meal options for us weren't great either, and everything was super expensive (I spent $7.50 in the morning for a bagel and bottle of water). If I had it to do again, I would have picked up food on the way in and had a picnic somewhere in the Zoo.
By afternoon the kids were getting tired of seeing animals and we returned to the hotel where one of the staff members gave us a stack of buckets and shovels to take to the beach. Wow! The kids could not have been more delighted. E's cousins joined us and all four kids had a blast scooping and pouring the sand until they were all covered in it. It was good, simple fun, and we could not have asked for a better afternoon at the beach.
Everyone is exhausted this evening and sleeping heavily while I type up my notes from the day. E fell asleep on the way back from dinner saving us from going through the process of our nighttime routine. D, of course, tried desparately to wake him up before she too fell into a deep sleep. Tomorrow we'll visit Balboa Park and, if we get a little bit of clear weather, spend some more time at the beach.
Related Links:
San Diego Family Travel Guide
0 comments | Posted on December 18, 2007 |

Save to del.icio.us



Subscribe to our feed