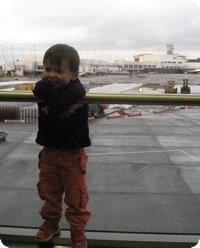 The "HappyHotelier" just posted a list of the top 300 travel blogs according to Technorati ranking. Imagine my surprise to find myself at number #20 on the list! The list includes blogs owned by AOL, National Geographic, Conde Nast, the Travel Channel and Gawker Media so I felt particularly honored to place so high as an independent blogger.
Technorati ranking is based on how many blogs have linked to DeliciousBaby in the past 6 months, so I want to thank everyone who has taken the time to link to one of my articles, added me to their blogroll, or accepted a guest post from me! Of course I want to thank my readers too. From day to day, it's your comments, email and questions that keep me motivated.
Update: HappyHotelier was kind enough to point out something I didn't... if you were to remove all the group authored blogs, DeliciousBaby would be tied for third most popular single-author travel blog!
Subscribe to DeliciousBaby for Free
If you like what I'm doing on DeliciousBaby, I hope you will take a moment to subscribe. We have some great articles and some very positive changes in our future. I also have another free giveaway coming up next week that I think my readers will be excited about.
To subscribe by RSS or Email, click the "Subscribe to our Feed" button at the bottom of this post or in the right hand column on our home page.
7 comments | Posted on November 3, 2008 |

Save to del.icio.us



Subscribe to our feed