This is a guest post by Nancy Solomon of Ciao Bambino. Nancy has generously shared some of her favorite experiences from a recent stay in Alexandria, Virginia - a calmer alternative to the hustle and bustle of Washington DC.
Along with the inauguration, Washington DC has gotten a lot of recent press as a family destination, but located just 15 minutes outside "The District" is Alexandria, which is not to be overlooked. There are times when staying in the heart of the city works well, however, often I prefer being surrounded by the warmth and charm of a neighborhood with close and easy access to the city. This is where Alexandria fits in. This charming town, offers a low-key break from the urban chaos while still being just a 20 minute cab or Metro ride away from DC. The historic "Old Town" area is terrific for both parents and kids alike. Whether it's unique shops, great restaurants, or fun activities that you are looking for, Old Town has it.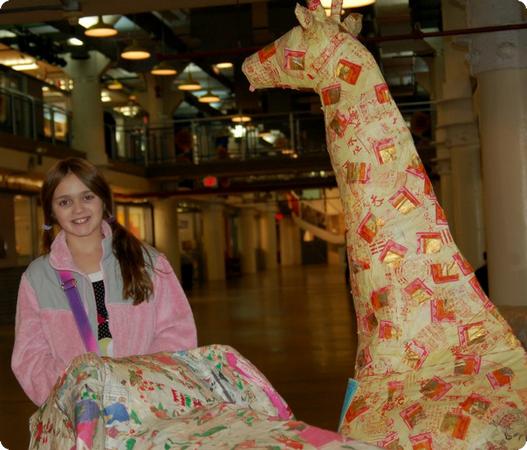 Shopping
The main King Street area runs from the waterfront to the King Street Metro stop. Towards the waterfront there are more tourist-focused shops. And although there is a Gap store in there, most of the shops are wonderfully unique and independently owned. Towards the Metro there are great antique and home shops. I loved Embelishments, where I picked up some fun household accessories. There are also great clothing and shoe boutiques. If you enjoy children's' boutiques stores, don't miss Why Not (great toy selection as well) and Pink and Brown. Also, Hooray for Books is an excellent children's bookstore, with a great selection for all age kids and frequent story hours.
If you wear your group out walking one way, look for the free trolley that runs from one end of the street to the other and will carry those tired feet where they need to go.
Restaurants
Old Town has delicious local restaurants, coffee shops and ice cream stores. Among the many, Brabo Tasting Room, by Robert Weidmaier, a local celebrity chef, just opened. This casual bistro-like spot welcomes your children while providing parents with amazing, cheese plates, soups, and mussels all coupled with tastes of wine. It felt like a little slice of Europe in Virginia. For a kid favorite try Hard Times Café. Chili is the specialty- they even serve it over Fritos. Finally, Five Guys is perfect if you're in the mood for burgers, shakes and fries.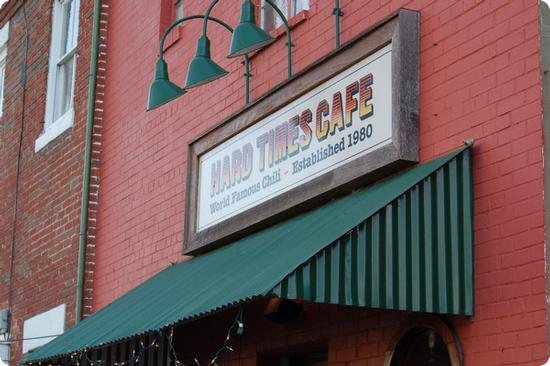 Activities
Head down to the Torpedo Factory, an old factory converted into artist shops. The history of the factory combined with the clay working and glass blowing makes for a wonderful destination. The boardwalk along the Potomac has entertainers on the weekends and provides enough space for the kids to run around. Being right on the Potomac allows for access to unique water activities such as, a water taxi that runs into Georgetown or to Mount Vernon and a sailing marina that rents boats for the day. If you're looking for a tour, Alexandria Colonial Tours offer multiple kid-friendly tours like the Trail of the Pirates' Treasure tour, the Scavenger Hunt (self-guided) or the Ghost & Graveyard tour. You can travel by foot, boat and let's not forget bike to and from Alexandria. It's located on the Mount Vernon bike path where you can take the 10 mile (each way) trip to Mount Vernon. Bikes are available for rent at Wheel Nuts.
Nancy Solomon is an avid traveler and writer for Ciao Bambino. She lives outside Boston and has four children 9,8,5 and 1 with whom she enjoys sharing the world.
Readers: Do you have a favorite kid-friendly activity, restaurant or hotel in the Washington DC Area? Share it with other parents by adding your recommendation to our kid friendly city guides.

Related Links
Alexandria, VA with kids
Washington DC with kids
Current Events in Alexandria

6 comments | Posted on April 29, 2009 |

Save to del.icio.us



Subscribe to our feed