I paid for our meals and museum admissions on this trip, and as always, all opinions are my own. Whenever I do accept a complimentary product or service, I will always let you know.
Those of you who follow me on Twitter got to watch the live-action details of my solo trip to Tacoma with all three kids. But there's more to tell than what fits in 140 characters and a few pictures!
Monday morning we woke up and headed down to Tacoma. A mere 30 minutes by car, I would usually consider this a day trip. Still, because my schedule is more flexible than my husband's, I have been wanting to figure out how to travel on my own with all three kids and Tacoma seemed like the perfect distance for a trial run. If things really got bad, I reasoned, I could just hop in the car and head back home. If things went well, I might build my confidence for a longer trip on my own.
Our first stop? Lunch. Despite what us snobby Seattlites might believe, my kids think Tacoma has the best food ever. Here's what we ate for lunch: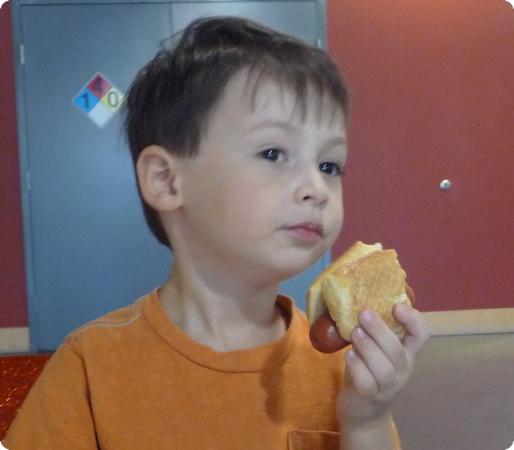 I had a delicious cheesy sausage and the kids had all beef franks from
Hot Rod Dog
. After lunch, we headed next door. I won't spoil the surprise about what we ate, but just - look how cute this place is even from outside.
But there's no way the outside can match the rows and rows of cupcakes inside Hello Cupcake. We all had a hard time choosing.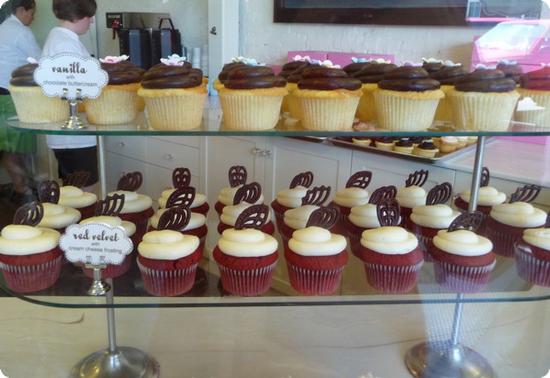 There are few things cuter than kids eating cupcakes, and I felt tempted to upload even more pictures here, but I think this video sums things up nicely:
Did you like that cupcake? (Hello Cupcake, Tacoma WA) from Deborah Dubrow on Vimeo.
Next it's time to see the city... check back to see how I fare with two preschoolers and a newborn in a museum full of art glass
Related Links
Tacoma With Kids
0 comments | Posted on August 27, 2009 |

Save to del.icio.us



Subscribe to our feed