Yesterday I posted about the amazing the outpouring of support for our Passports With Purpose fundraiser, and today I am feeling even more grateful. Not only did over 40 bloggers post about their own prizes, but together we raised over $1000 in donations in 24 hours - $10 at a time. We are well on our way to our goal of building a school in Cambodia
I'm also excited to have one more prize to offer as part of this fundraiser. (You can check out the full list here.) The Four Seasons Seattle has very generously contributed a one-night stay in a city-view room, plus an American breakfast for two at ART Restaurant or through In-Room Dining. This offer is based on availability and upgrade to bay view room may be available based on availability.
This brand-new hotel is absolutely beautiful. It's modern and sleek while feeling restful. Here's a shot of the lobby.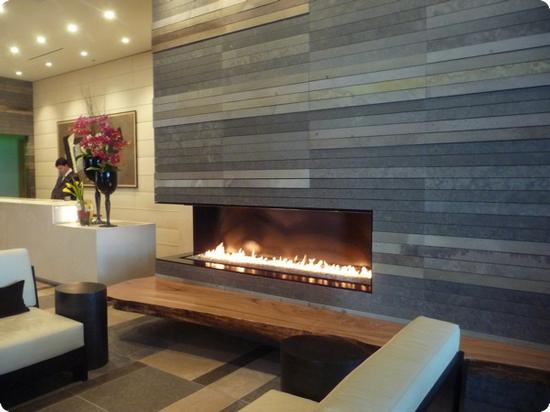 And here is a guest room. It's so pretty that you'll want to leave the kids at home, but there's space for a whole family.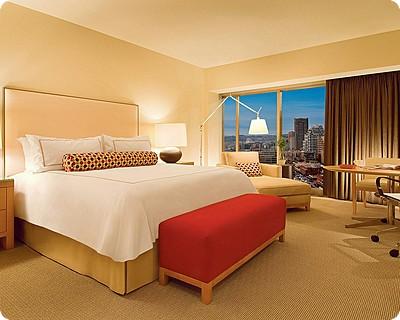 The ART restaurant, where you'll be having breakfast, has a lovely view of the bay. I find it relaxing, but the fact that this is an active shipping corridor means that your kids (should you bring them) will enjoy the view too. I've eaten here several times, once as a guest of the hotel. The food was great every time.
The kids meals are adorable, and the staff is very accommodating of persnickety eaters. I love the fact that the server brings out a fruit salad "appetizer" for the kids as soon as we are seated for breakfast.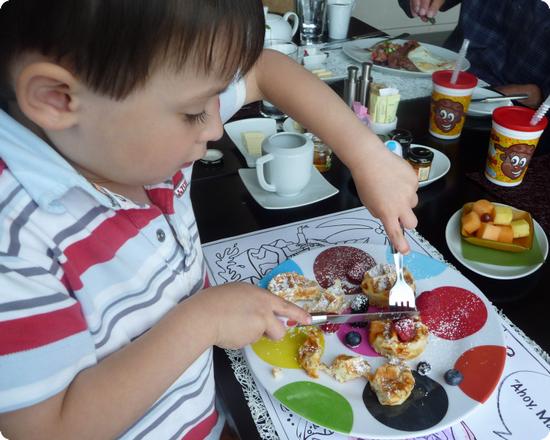 But maybe you'll get to leave your kids at home? Check out this cute "TV tray" with Eggs Benedict, a smoothie, fruit salad, and yogurt with granola.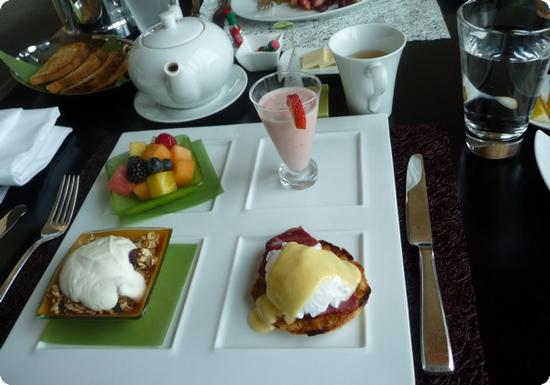 I bet you'd like a chance to win? Your $10 donation not only brings us closer to our goal, but lets you choose which of our fabulous prizes you would like to enter to win. So please go check out the full list of prizes and make your $10 or more donation
Sponsors
The following very generous sponsors have made donations directly to AAfC to help build a school in Cambodia
Platinum Sponsor
Silver Sponsors
Related Links:
Passports With Purpose Travel Blogger's Fundraiser
4 comments | Posted on December 1, 2009 |

Save to del.icio.us



Subscribe to our feed