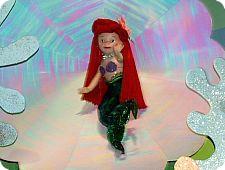 This winter, Disneyland updated the classic "Small World" Ride. In addition to structural improvements, some newer Disney characters were added to the ride. According to Disney 29 Disney and Disney•Pixar characters are now represented in the attraction
With the opening on Feb 6 came lots of controversy, with some people feeling that the classic ride should have been restored without changes, and others (including Disney) defending the company's right to update the ride as they see fit.
What do you think? Tell me in comments.
7 comments | Posted on February 11, 2009 |

Save to del.icio.us



Subscribe to our feed