When I started blogging, one thing that seemed particularly glamourous to me (besides the boatloads of money I was sure to make within months) was all the freebies. It's interesting to look back at those heady days now -- wow, has my perspective changed!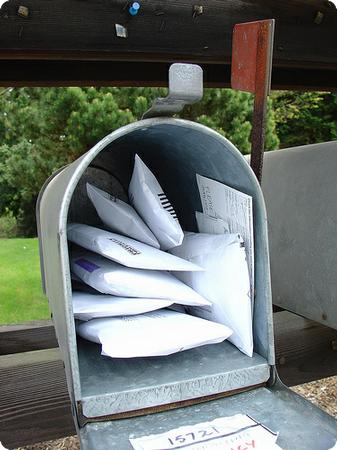 Like most parents of small children, my house is over-full. The toys, the art projects, and all that tiny clothing seem to take over. Some days I want to packs what I can in a backpack and move out. New products, free or not, no longer seem so glamorous. These days I turn away about 3/4 of product review requests, but when someone sends me email about a product that has potential, I often give it a try.
On very rare occasions I'm sorry before I even leave home...
A few months ago I received a product that promised to detangle the jumble of carry-on items I drag along one every trip. I have yet to find a system for stowing our snacks, toys, books, sippies, laptops, cherished lovies and spare clothes that satisfies me perfectly, so I agreed to take one along on a trip.
Even as I was packing, I could tell that this product wouldn't work well for our particular mix of gear, yet I powered through because I had promised to give the product a full review. No big deal, right? Wrong. E fell absolutely in love with it. In his mind the bag was his personal briefcase (pronounced Boreefcase), just like Daddy's. He didn't mind that it was too heavy to carry for more than a minute, dragged on the floor, sometimes dropped his stuff, and was otherwise completely impractical. 3 year olds rarely value function over form.
When we returned from the trip stowed the bag with the rest of the luggage, assuming that we'd return to our old system next time.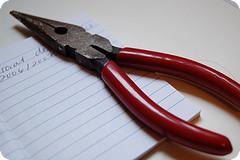 Wrong again... as we were gathering our bags for the trip to Phoenix, E realized something was amiss. His beloved briefcase, where was it? To avert the meltdown on our horizon, we spent our final moments frantically helping him transfer his gear from our reliable but un-glamourous old carryon bags to the new one.
So now I'm stuck with a carryon bag that is more hassle than help, but that's not enough... midway through the trip the bag's zipper broke! E was devastated, and to stop the drama, an we made an unplanned trip to the hardware store, and bought pliers we don't need to fix a free product that I don't like!
Does this sounds glamourous to you? Let me know... I have some freebies I'd love to send you.
8 comments | Posted on January 26, 2009 |

Save to del.icio.us



Subscribe to our feed