When we travel, one of our challenges is finding a great playground close to the major tourist sites. There's nothing better than 30 minutes of running to help a long museum visit go smoothy (or to run to if we need to make a quick escape). City run "Parks and Recreation" websites like this one for Santa Fe can often be helpful, but it's sometimes tough to match the street names up with the neighborhoods you will be visiting.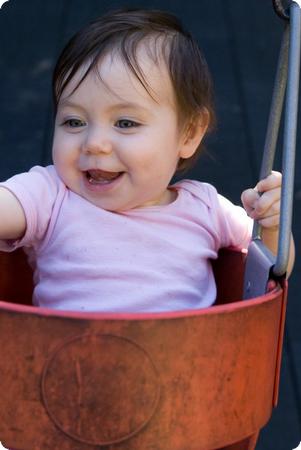 I thought I'd share our latest trick for finding playgrounds when we travel... Google Maps Satellite View.
Before you leave home,
Search Google Maps for a sight you plan to see.
Switch to satellite view, zoom in a step or two, and look for big green patches or sports fields
Sometimes you can even spot a play structure by zooming in!
If you happen to have a phone that supports web browsing, you can even try this while you're on the road.
Here's an example where I search for a park near a local toy store. Zoom in a step and look north - you'll see "Bobby Morris Playfield. If you zoom in enough, you can even see where the playground is!
View Larger Map
6 comments | Posted on January 27, 2009 |

Save to del.icio.us



Subscribe to our feed