In just over a week, I'll be at the BlogHer conference in Chicago with baby Eilan to attend the BlogHer conference. I am looking forward to meeting 1,000 other powerful, interesting women who express themselves through their blogs, and I'm especially excited to be co-hosting the Travel Blog Exchange '09 meetup after BlogHer.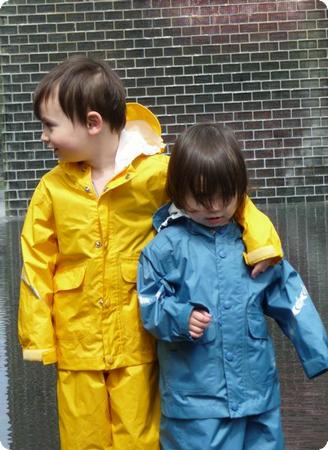 The big kids will stay home with dad this time, but we were lucky to visit Chicago together last summer to build our kid-friendly guide to Chicago. Our "½-day outings" are perfect for printing out and taking with you. Each day trip gives you a single piece of paper to carry, complete with a map, things to do, and places to eat.
½ day outings near the Sheraton Chicago Hotel & Towers:
½ day trip: Chicago's Near North Side
½ day trip: Millennium Park With Kids
½ day trip: The Loop With Kids
Elsewhere in Chicago
Chicago With Kids Guide
Lincoln Park With Kids
Restaurants that Adults and Kids Will Both Love
Favorite Chicago Activities With Kids

Worried About The Flight? Check Out our Travel TIps
Packing Lists for Travel With Kids
Preparing Your Kids for the Trip
Ten Tips for Keeping a Toddler Busy on a Plane
Flying With Babies, Toddlers and Kids
Find Me at BlogHer
I am always excited about talking to other moms who are interested in travel and I have some truly useful swag to give away, so catch me between sessions! I'll be the one with the baby sleeping in the sling and spitup on her shoulder.
4 comments | Posted on July 14, 2009 |

Save to del.icio.us



Subscribe to our feed