If you follow my blog regularly, you know that I rarely write about deals and promotions. Most just aren't that newsworthy, or they are too location dependent to be relevant to most readers. However, Disney just made an announcement that I think is so exciting I wanted to make sure to pass it on.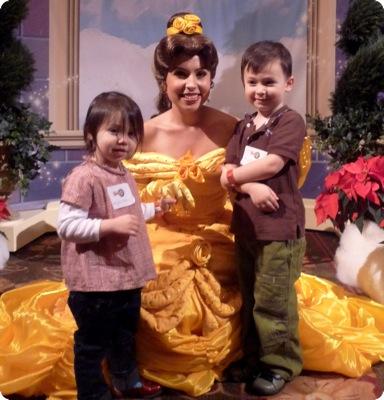 In 2010 Disney will give away free park passes to up to one million people who volunteer in their communities. My kids are too young to participate, but there are volunteer opportunities for children as young as six when they volunteer together with a parent. This seems like a great incentive for families to get out and volunteer together during a time when needs in most communities are greater than they have been in years.
Volunteers register with Disney and choose how they will give their time through the HandsOn Network, an organization that works with 70,000 agencies across the country. After volunteers gets their service verified with the agency, they get a voucher for free park admission. Here in Seattle, the opportunities include activities like mural painting, helping sort and package food at a food pantry, or visiting a nursing home. Each of these is a really concrete, hands-on way to teach children about their role in making their hometown a better place to live.
Click here to learn more about the Give a Day Get a Disney Day promotion. If you are a Disney fan, you might also want to check out the company's new Disney Parks Blog
Posts on DeliciousBaby are never sponsored, and when I do receive a free service to review, I will always let you know.
6 comments | Posted on October 1, 2009 |

Save to del.icio.us



Subscribe to our feed