We visited Pretend City at our own expense (including baby Eilan slept through the whole visit!). Whenever I accept a free service, I will always let you know.
While we were down in Orange County visiting family, we couldn't pass up the opportunity to check out a brand new children's museum called Pretend City
In an Industrial Park near Irvine Spectrum, a windowless warehouse has been recently converted into a playspace for local kids. The museum is modeled after a small city, with a town square and roads leading between each of the "shops"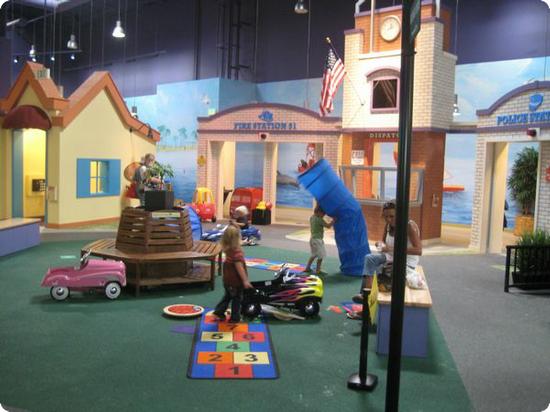 My kids were a bit overwhelmed by all the of the activity in the "town square," but once we pulled them into the shops, they started to have fun.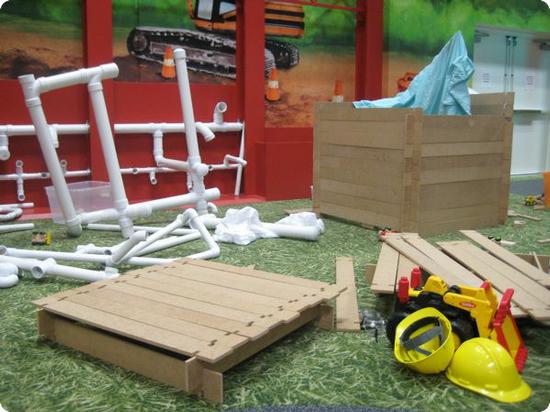 Building with PVC pipes is always a hit! We actually went to the hardware store and made our own set after first seeing this done at the Explora Science Museum in Albuquerque. It's really fun to be able to build large structures, and the pipes are both inexpensive and easy to add to over time.
If you go, bring a change of clothes. Hidden in the back of the museum is a huge water play area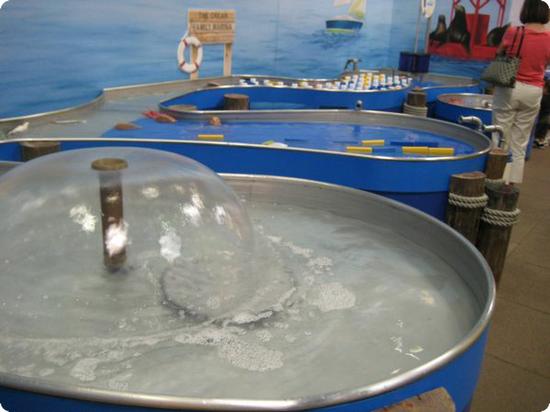 But the real hit, for my kids, was the art space right by the front door. They loved "pasting" tissue paper on the window with water, making collages, and painting. There's something about creating a work of art that is very soothing even in a tumultuous children's museum.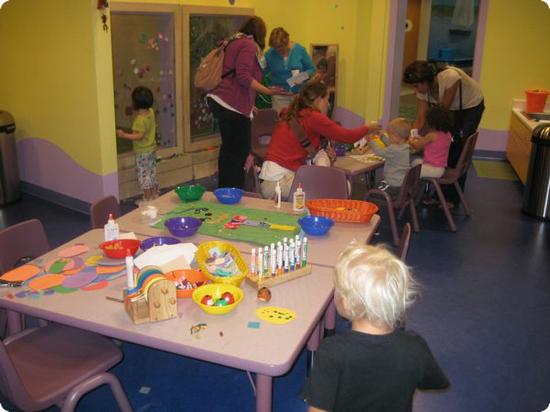 Surprisingly, the museum also had fresh-made lunch options and baked goods in kid sized portions! That's a treat - I usually try to carry my own snacks, but when I run out it's nice not to be stuck with whatever I can find in a vending machine. If you have time for a full meal, though, you should really visit Fukada Restaurant for some of the best Japanese food in the area.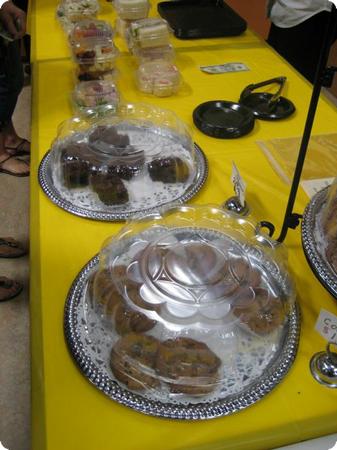 Related Links
Orange County, CA with Kids
6 comments | Posted on October 26, 2009 |

Save to del.icio.us



Subscribe to our feed