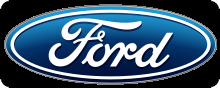 Sometimes having a blog is a little bit like Being John Malkovich. I never know what's coming my way, and occasionally I wonder whether I have momentarily stepped into someone else's life.
Case in point, this Monday, I will join Alan Mulally, the CEO of Ford, and a small number of other bloggers and journalists at a roundtable brunch! That's an experience I would have never dreamed of having when I first started blogging about our family adventures.
I'm thinking hard about what I'd like to ask him, and I'd like your input as well. D you have questions about safety? gas mileage? ergonomics? something else - let me know, and I'll do my best to ask them all.
6 comments | Posted on September 2, 2009 |

Save to del.icio.us



Subscribe to our feed