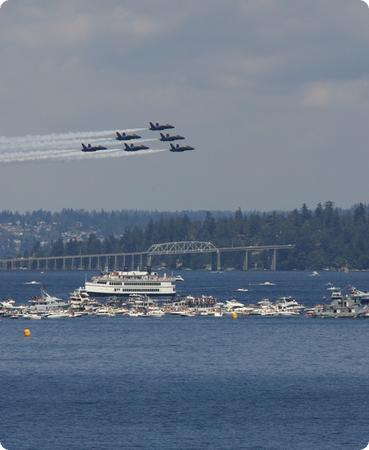 The Blue Angels visited Seattle a few weeks ago, as they do every year, for our annual Seafair festival. Every year I moan about the noise - they practice for two days, and then they perform for two days. There's the inevitable sonic boom when one of the pilots decides to break the "rules." And the traffic - we can't get in or out of our neighborhood for hours. But the truth is, I enjoy the show.
The kids have been buzzing about it for weeks, and I couldn't resist digging up this old picture of them pretending to be Blue Angels pilots at the Boeing Museum of Flight.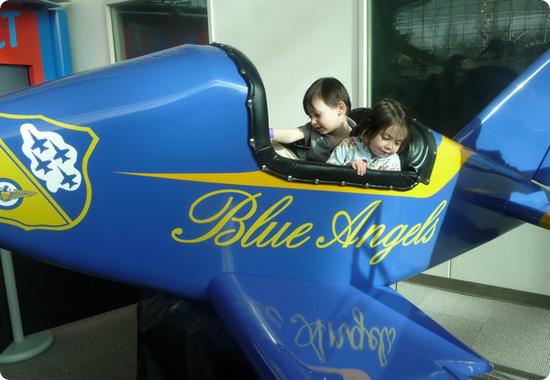 They look just like the real thing, right?
About Photo Friday:
You are invited to join us for Photo Friday! It's a great way to get to know other bloggers and to help them get to know you. Just post a "Photo Friday" picture on your own blog, and link directly to your post from the linky below (If your url is longer than 100 characters, you will need to use a url shortening service, like bit.ly)
What's Photo Friday?
Post a travel photo on your site. It can be about any topic, as long as it is G-rated.
The focus of the post should be on your photo.
You don't need to be a professional photographer (I'm not), but do showcase your best work
It's nice to include a few sentences about the photo, but it is not required.
Link back here so that your readers can see all the other great Photo Friday posts.