This post was sponsored by FamilyGetaway.com who is the first advertiser to the Family Travel Ad Network. Right now, FamilyGetaway is running an auction for a 5 night package at the Westin Ka'anapali Ocean Resort Villas on Maui. With this package, the entire family can stay for 5 nights in an Ocean View Villa with a full kitchen, laundry, whirlpool tub and private Lanai for just 1,587. That's 55% off the regular price for this upscale resort! Extras like a breakfast buffet each morning, a $100 resort credit, and a welcome gift are also included.
FamilyGetaway is also running a special where you get $100 off your first purchase when you subscribe to their Family Travel Newsletter.
Winter has solidly enveloped Seattle, and our summer trip to Maui seems like a dream. Were we really warm all day? Is it possible that the kids wore shorts even in the evening? During our trip this summer, we stayed in Ka'anapali Beach, just north of Lahaina. The area looks just like you'd imagine, with picturesque beaches, pool-filled resorts, and tropical plants everywhere. Here are some of the things we enjoyed doing that were nearby the resort:
Play in the waves at "Baby Beach"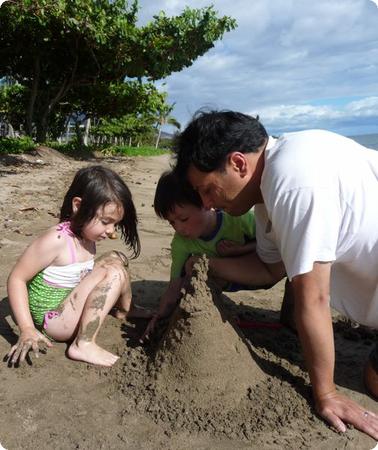 Ask a local how to get to "Baby Beach," a quiet almost waveless cove where your kids can play in the water or build sandcastles. There's plenty of shade at this tree-lined beach, making it a perfect choice if you have a baby or toddler who needs to nap while the big kids play in the sun. Be sure to bring along your own drinks and snacks as there are no shops along this locals beach.
'Ulalena at the Maui Theatre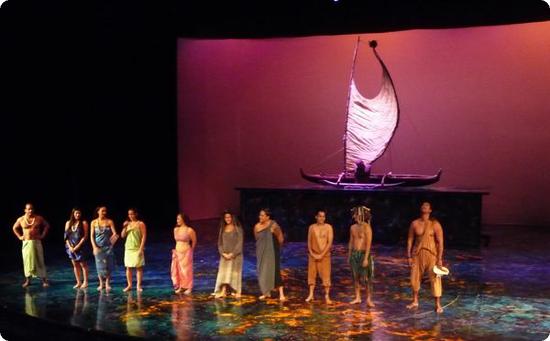 This visually stunning musical performance tells the story of the Hawaiian islands, weaving together ancient legends, real history, and information about the devastating impact of colonialism. That might all sound too intense for young kids, but my three children (age 5, 3 1/2, and 1 at the time) were all on the edge of their seats during the entire performance. The dance, music and story all kept them engaged, and a full bucket of popcorn helped us get through the slow moments.
Old Lahina Lu'au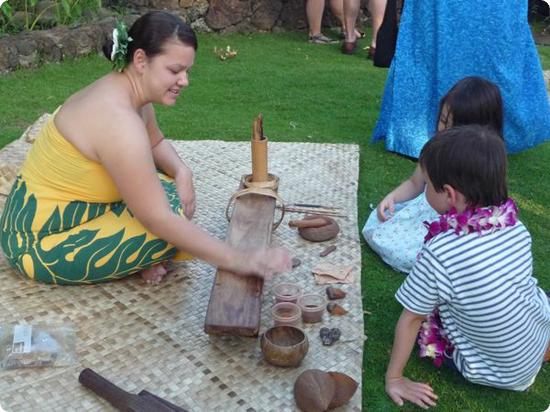 Most Luau present a grand tour of the Polynesian Islands, stopping in Hawaii only briefly. the Old Lahina Lu'au, in contrast, focuses almost exclusively on Hawaiian dance. What makes this Lu'au especially great for kids is the fun crafts and cultural activities before the Lu'au starts. The kids get a chance to stretch their legs and to make their own orchid barrettes, learn a little hula, and watch traditional crafts and food making in action. The food at this Lu'au is excellent, and kid friendly options are available on the buffet.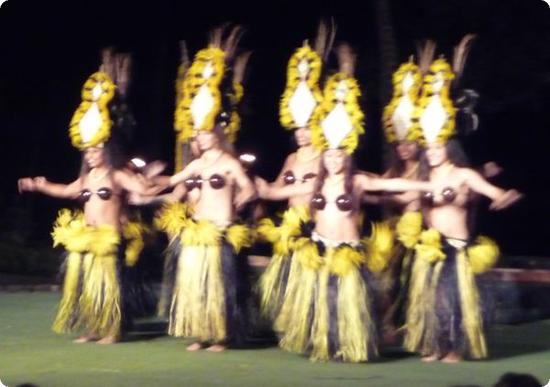 Related Links
55% off on the Westin Ka'anapali Ocean Resort Villas
at FamilyGetaway.com
Travel Guide: Maui With Kids
Traveling with Tweens
Sunriver Resort with Kids
Disclosure: The Hawaii Convention and Visitors Bureau covered many of the costs for our family trip to Maui. I always strive to write fair and balanced reviews, and whenever I accept a free product or service, I will always let you know.
1 comment | Posted on December 8, 2010 |

Save to del.icio.us



Subscribe to our feed