We stayed at the Mar Vista Cottages in Mendocino County, CA at our own expense. I did not tell the owners that I write a travel blog. Whenever I accept a free product or service for review, I will always let you know.
When I first started to plan our Northern California getaway, I had hoped to find a farm-stay. I'm not a great gardener, and I love the idea of giving the kids a better sense of where our food comes from. Being outside on any vacation always makes the kids happy, and I knew they'd be thrilled and slightly amazed to find out first-hand that eggs really do come from hens and that squash and lettuce grow in dirt, not supermarket bins.
So much of our food comes from Northern California, that I reasoned someone must have a lovely bed and breakfast attached to a farm, but as I searched, I couldn't find exactly what I had envisioned. Some places were closed for the Winter, others didn't seem set up to accommodate a bustling family of 5, and others were simply too remote. We finally settled on the Mar Vista Cottages in Mendocino County, along the Northern California Coast.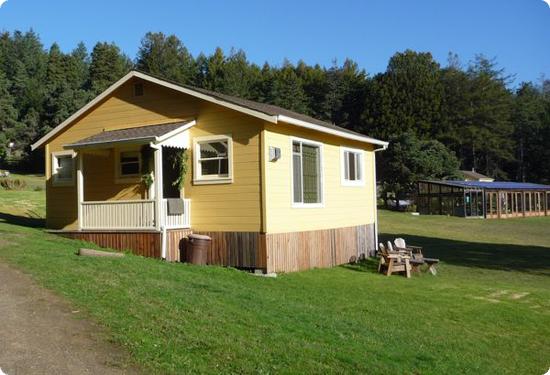 The 75 year old Mar Vista Cottages were fishing cottages for more than a generation. The current owners, Renata and Tom, bought them 9 years ago and have lovingly restored them with simple but comfortable shaker-style furnishings. Along the way they added just enough of the trappings of farm life that it popped up in my searches. There are goats, donkeys, a rabbit, and enough hens to provide each guest with fresh eggs each day. The property seemed to provide the comforts of a professionally managed property along with enough farm life to satisfy my whim. This is the sort of retreat where you make your own breakfast and spend the day at your own pace without a lot of pre-scheduled activities or obligations.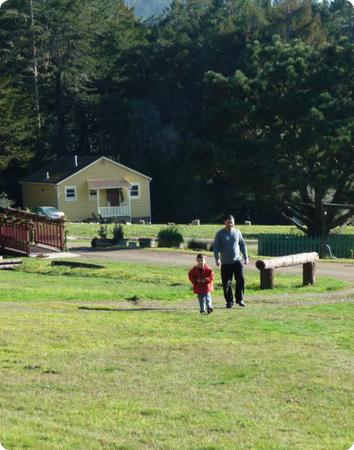 Still, two incredibly comfortable nights at the Avia Napa, I started to have second thoughts. Would the cottages be clean? Would they be comfortable at night? Would they be too small? Would it rain all day? There's only so much that pictures and a couple of magazine reviews can tell you, and as our drive out to the coast wore on, we worried that what had been a quaint idea might turn out to be pure folly.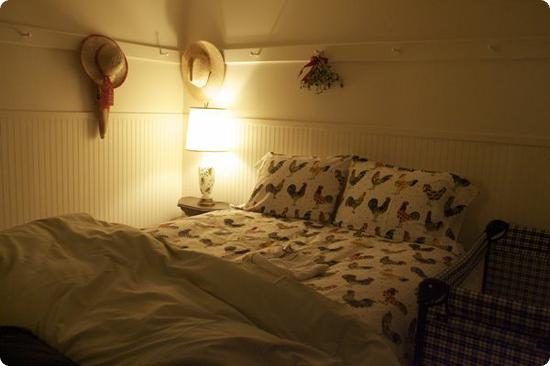 We shouldn't have worried. As we turned into Mar Vista's drive, deer were the first to greet us. The second to greet us was Renata, the owner, outfitted with flashlight to light the dark night driveway. She directed us to our cottage and then walked up to meet us and get us settled in. Fresh eggs awaited us in the kitchen, a fire burned in the stove (space heaters were also available to warm each of the two bedrooms), and cozy down comforters invited us to snuggle into bed for the night. There was no marble in the bathroom, no room service, no valet parking, but after four nights in hotel rooms, space and homeyness seemed like true luxuries. We settled in to bed for the night with croaking frogs and crickets providing the soundtrack for our slumbers.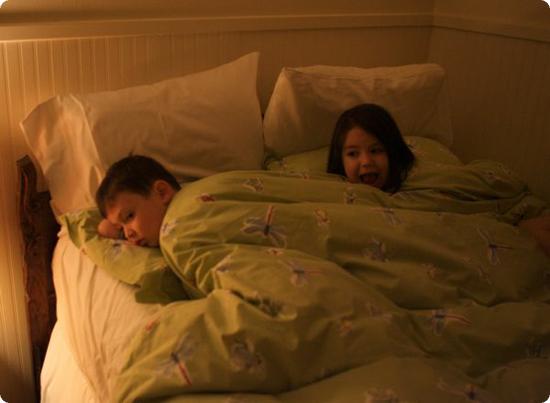 Read our Review of Mar Vista During Daylight Hours Here
0 comments | Posted on February 23, 2010 |

Save to del.icio.us



Subscribe to our feed