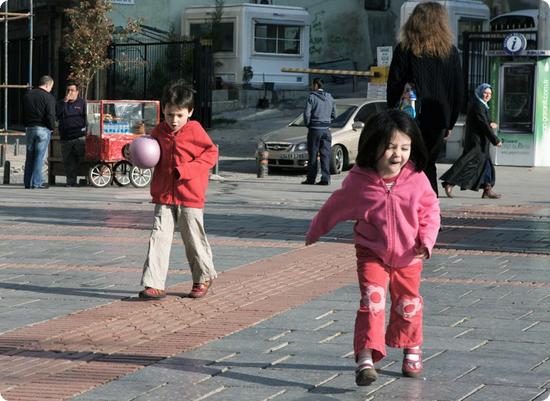 One thing I try to always carry in my daypack is an inflatable Gertie Ball
. It packs down small once the air is released, is easy to blow up, and durable enough to withstand a lot of abuse.
Carrying a Gertie Ball makes any town square or piazza into a playground. Could the kids look any happier? On our best days, local kids end up joining them and often, even a passing adult will get in on the action.
Related Links
Favorite Travel Toys
Favorite Travel Gear
3 comments | Posted on July 28, 2010 |

Save to del.icio.us



Subscribe to our feed