Everything described in this post was paid for at my own expense, and I did not let anyone know in advance that I would be blogging about my experiences.
Istanbul's Topkapi Palace is supposed to be one of the hilights of any trip to Istanbul, and the kids were over the top excited about seeing a real castle. That made getting them out of the hotel this morning an easy sell.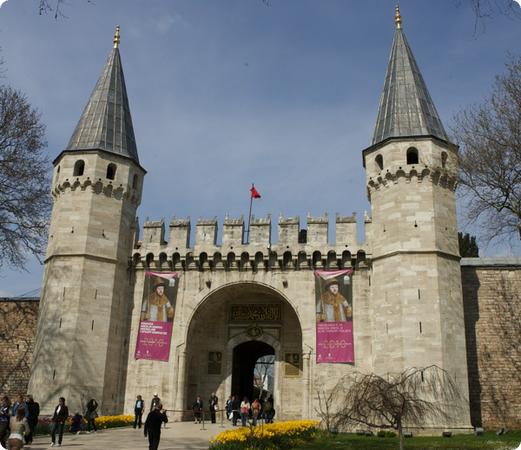 We arrived at the palace just as it was opening. There was a huge line, but with three kids in tow, concerned locals took us under their wings and ushered us to the front of the line. Once there, guards invited us to wait in a shelter (out of the rain) with them until the museum opened.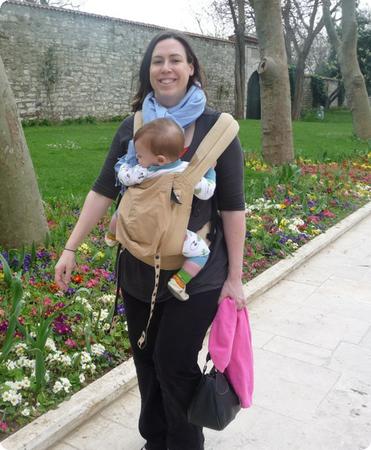 We are used to the cold weather and rain, but the locals are not, and I wouldn't be overstating things to say that 4 out of 5 Istanbuli women think I under-dress my children for the weather. The ticket seller refused to sell me a ticket to Topkapi until I wrapped a scarf around baby Eilan (luckily I keep one handy for nursing and to cover my head in Mosques).
Just inside the entrance was a scale model of the entire palace. For D, who loves dollhouses, toy people, and anything that lets her imagination run wild, this was the highlight of the visit, and she insisted on returning to it before we could leave for the day.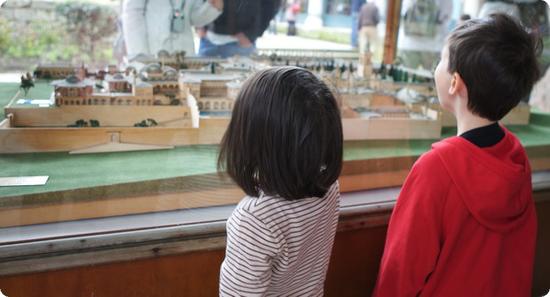 E was really fascinated by the palace, and while he didn't love the crowds, he had an intellectual curiosity about what he was seeing that hadn't developed yet on our previous trips. I'm loving trying to answer his questions and it is especially fascinating to see how he is trying to relate his experiences here to the things he has learned about in school.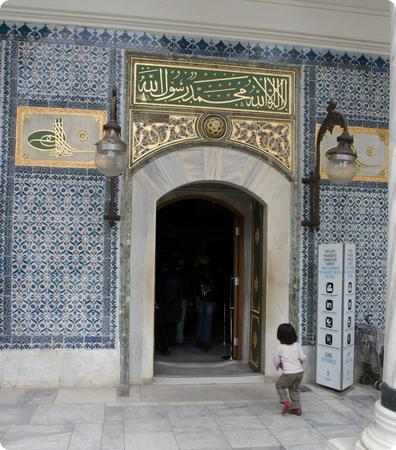 A crowded gallery full of religious relics might seem like the last place a 5 year old would enjoy himself (especially when there is a treasury full of jeweled swords to explore), but you never know what you might find. Many of the relics were things E could relate to (ever wonder what happened to Moses' staff? It's here!). E's main obsession on this trip has been rain gutters, so imagine our surprise when one of the most prominent features of this gallery turned out to be highly decorated gutter from Kaaba, the Muslim shrine in Mecca. (Sorry, no pictures were allowed in this gallery)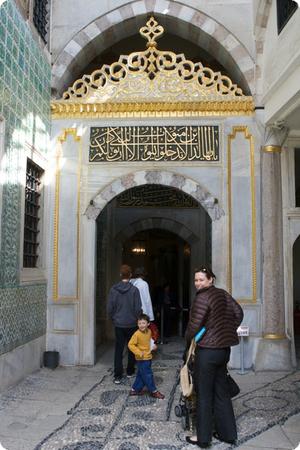 The highly decorated harem is so popular that it has a separate admission charge an a long line (which mothers of three get to skip to the front of). The kids were fascinated by the idea of an area where the women and children lived away from the men, and walking through labyrinth of rooms felt like an adventure in itself.
With small kids, the details are often the most interesting part of a building, and this was no exception - here are some pictures of the things the kids liked the best (I can't blame them - these details are gorgeous, right?)
E has been obsessed with various locks and keys for years now - and this one was fun to check out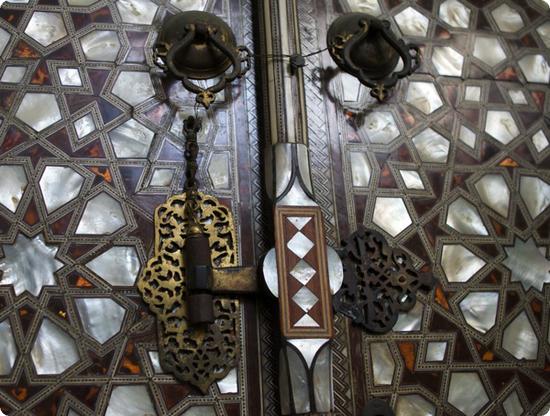 Look at the detail on this ceiling!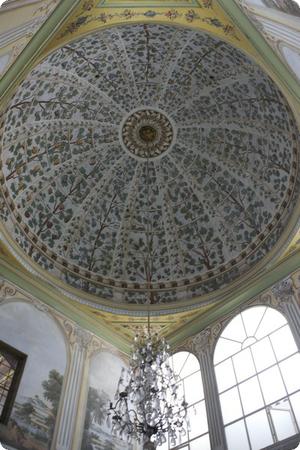 E's current obsession is gutters, and the way water flows through them. Look at this ornate gutter in the Harem's open courtyard. I later read that the kids used to throw buckets of water on the courtyard patio to cool everyone down on hot days.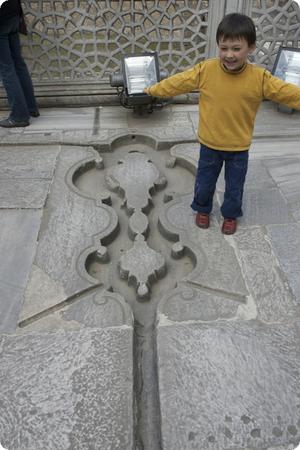 The best part, though, was playing "airplane" in the harem's open courtyard. I like to imagine that earlier kids played "birds" here.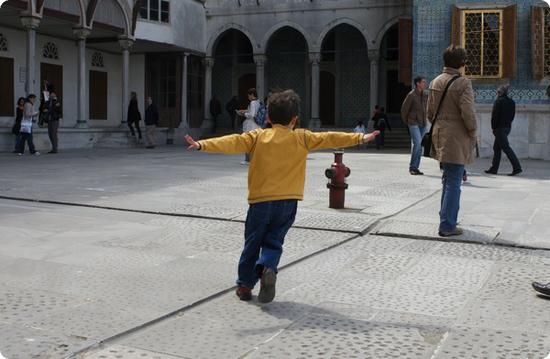 After visiting the Harem, we were ready for lunch. I wish we had brought a picnic lunch to enjoy inside the palace walls (the available food options are expensive and not delicious - and there are few restaurants nearby). Just look at the view.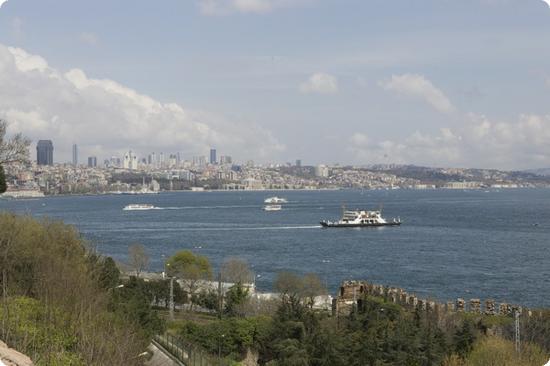 And check out the gardens and open areas that made this an easy place to spend the better part of a day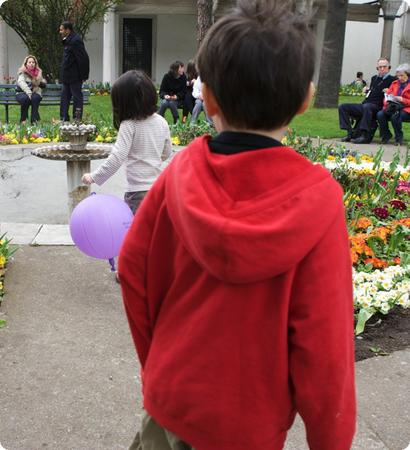 I often say that I pick a destination first, and then figure out how to keep the kids interested and happy second. That was certainly true of this trip to Istanbul, and with attractions like Topkapi Palace, it was relatively easy to satisfy everyone.
Related Links:
City Guide: Istanbul with Kids
Day 1: Arriving in Istanbul
Day 2: Istanbul's Aya Sofia With Kids
4 comments | Posted on June 2, 2010 |

Save to del.icio.us



Subscribe to our feed