I want to say a big THANK YOU to everyone who came to the Mom's Night Out event hosted by the Woodmark Hotel in Kirkland. Everything came together so nicely, and we had a terrific night. I always enjoy getting together with my co-hosts Michelle Duffy, Anne Taylor and Lora Shinn, and we had a great time answering questions and meeting everyone who came to the event.
If you were not able to make it, I thought I'd post a behind-the-scenes look at what happened. You can also read a dad's eye view of our evening at The Carey Adventures
This picture of the room doesn't do it justice. Half of the room was set up theater style style for our panel, and the other half had a bar, sofas and cocktail tables. It was the perfect place to lounge, drink wine, eat cupcakes, and talk travel.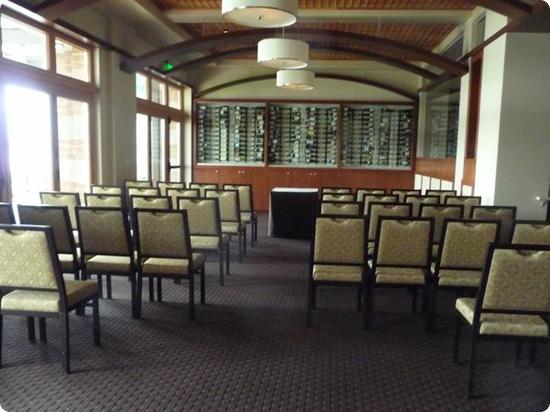 Speaking of Wine and Cupcakes, (could there possibly be a better combination for a mom's night out?) Trio Vintners provided wine for the evening. Trio is a local, 50% woman owned winery and if you get a chance to visit Walla Walla, you should stop in for a taste.
The cupcakes were provided by Trophy Cupcakes (another mom owned business). Don't they look yummy? We had two flavors - triple coconut and salted caramel (my favorite)

It was hard to stay inside, though, on this rare sunny afternoon... look at the view out the window.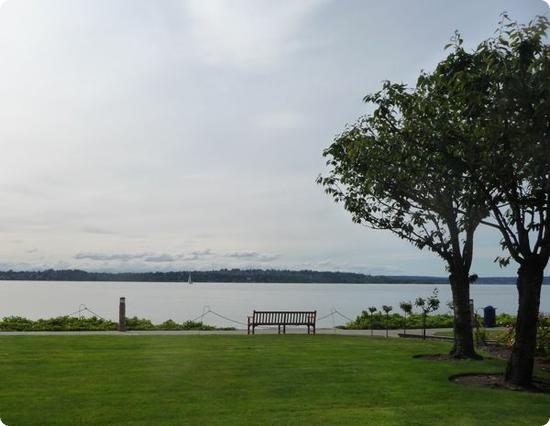 Still, even though I was anxious for weeks about whether anyone would show up to hear the four of us speak, the room really started to fill up! We had to bring in extra chairs for the late arrivals.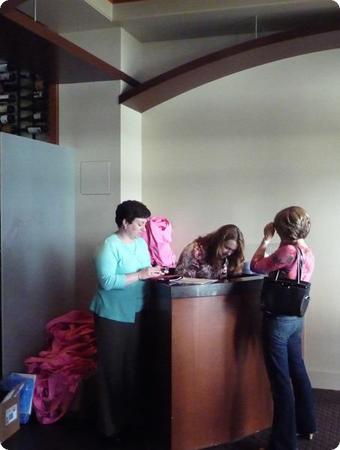 Did you see that stack of gift bags behind the registration desk? Here's what each attendee received.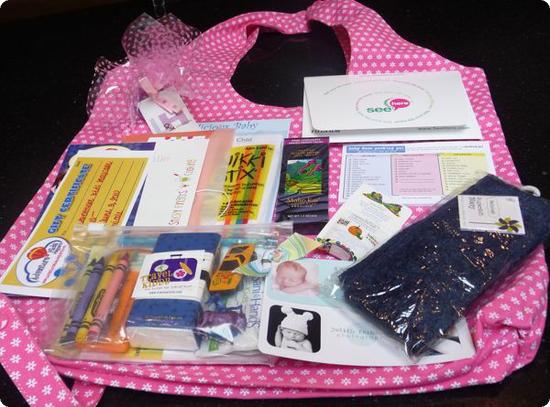 I'll be giving away a goodie bag to one lucky reader tomorrow! Check back for details.
This event was part of the Words at the Woodmark series of events, and if you live in the area, you should check out the other great evenings they have planned.
0 comments | Posted on June 7, 2010 |

Save to del.icio.us



Subscribe to our feed