We were invited guests of the Four Seasons Resort Vancouver on this trip. The hotel did not require that I express a particular point of view, and I always strive to present a fair and balanced review regardless of who is paying the bill.
The last day of school is always emotionally charged. Between the "graduations" that kids seem to have every year now, yearbooks, saying goodbye to friends and teachers, and the momentous effort that seems to go into teacher gifts and end of year treasures for classmates, we're all emotionally spent by the end of the day.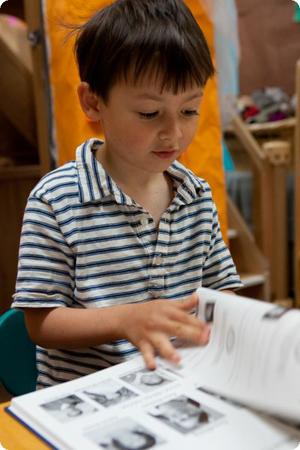 This year, we thought we'd try something different. A short trip up to Vancouver might just take the edge off of that post-last-day let down. So, after all the yearbooks were signed, pre-k graduation was complete, and we'd played on the playground one last time, we hopped in the car for the two hour drive north.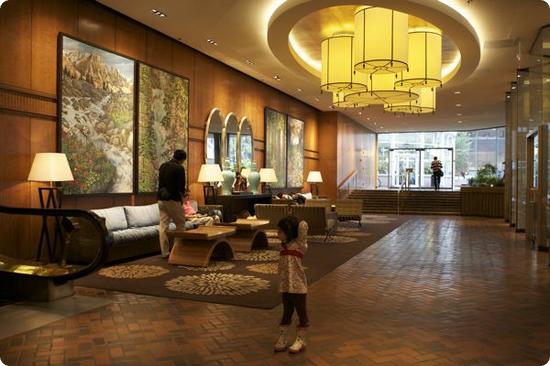 There's nothing like a spacious lobby to welcome you and you're stir-crazy kids after a long drive. We let our jiggles out here before heading upstairs to check in.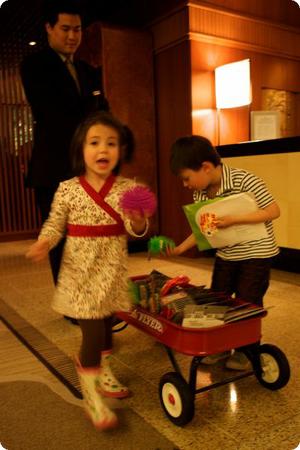 Of course the kids would have made it up the escalator in double time if they'd known that kids get to choose their own welcome gift from the toy wagon. A new toy was a welcome sight after a couple of hours in the car!
After the long drive, and the emotionally draining day, we needed to stretch our legs. A tour around the hotel seemed just right. After that, we thought, we'd go out and have dinner. Afterall, Vancouver is one of our favorite cities for dining. There are so many different cultures here, each with it's own cuisine, and most of those bustling ethnic eateries are kid friendly.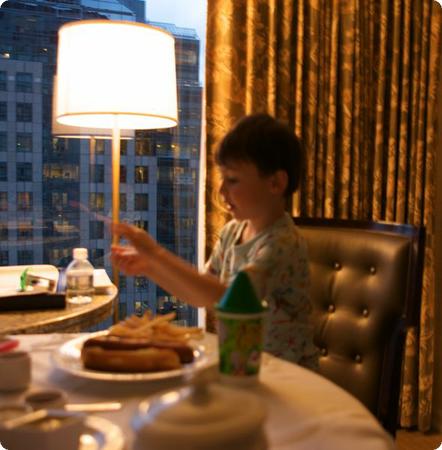 But guess what happened, we were just so exhausted, and the cozy chairs and huge bed seemed to be calling our names. We ended up ordering room service, and borrowing a movie from the concierge (movies are free of charge to all hotel guests).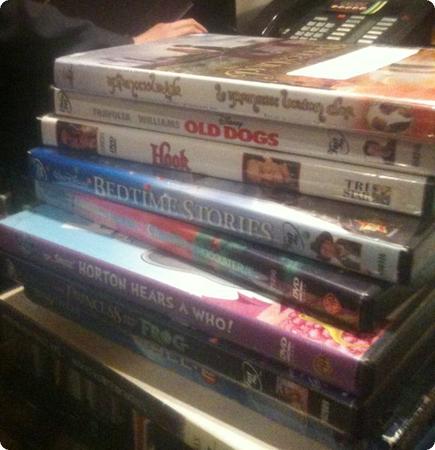 We're staying in tonight, we'll get up and explore Vancouver tomorrow.
But the next day, the kids seemed to awake with a start. SWIMMING MOM, LET'S GO SWIMMING. So there we were, in our conveniently located in-city hotel headed down to the pool. What about breakfast, I wondered? No problem, it turns out, we just ordered roomservice poolside (a tradition that was repeated the next day. The kids played and floated for hours in the shallow indoor pool while Peyman and I took turns watching and taking advantage of the hotel WiFi. Vancouver in June isn't necessarily warm, and that's the beauty of an indoor pool!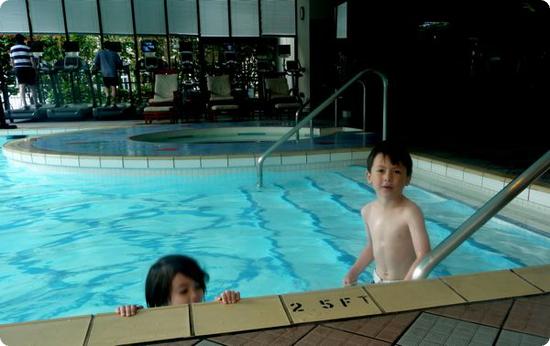 And then, suddenly it was noon. Eilan needed a nap. Darya, who had given up her nap ages ago, seemed about to drop. So Peyman headed back up to the room with the two littlest kids while Everest and I walked across the street to the Vancouver Art Gallery (Vancouver's premiere art museum, housed inside a beautful neoclassical former courthouse). That one-on-one time was just what Everest and I needed. After the end-of-the school year rush, it was so nice to just sit and chat over a quiet lunch.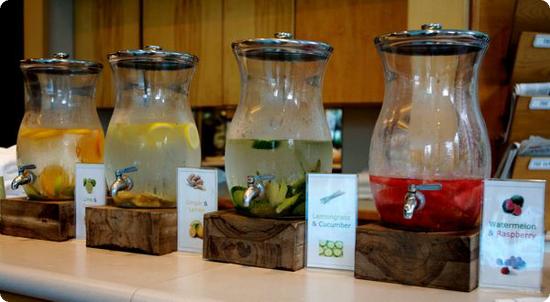 The rest of the weekend proceeded much the same way. The kids wanted the pool, we wanted to sample all the goodies that were there for adults, and before we knew it, it was time to head back to Seattle. I suppose the next time we're in Vancouver we'll sample more of the food, hit more of the playgrounds, and take in a bit more culture. We were perfectly situated for that, but it turned out that we neeeded more of an in-city resort, and wow, did the Four Seasons Deliver.
Related Links:
Vancouver With Kids
0 comments | Posted on June 21, 2010 |

Save to del.icio.us



Subscribe to our feed