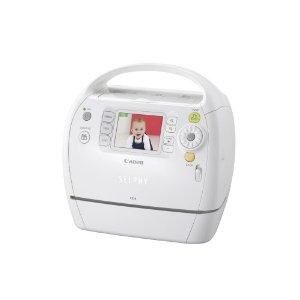 I want to thank everyone who entered to my giveaway to win one of two Cannon compact Photo Printers.
The two randomly selected winners were:
Amy who said:
Mill Mountain Zoo in Roanoke, VA is a great place for kids of all ages.
and Michelle who added a listing to our city guide for
Nolin State Park
in Mammoth Cave, KY
Amy and Michelle, please send me your mailing address to receive your printer!
Didn't win this time? The Canon Selphy ES30 Compact Photo Printer
happens to be on sale right now for just $50. Or you might want to enter the Energizer Ultimate Photo Contest sponsored by Energizer and National Geographic (who also sponsored this giveaway).
I have another great giveaway starting soon. Be sure to check back (or subscribe so that you don't miss a thing).
Related Links:
Amazon:
Canon Selphy ES30 Compact Photo Printer
on sale for just $50
0 comments | Posted on June 22, 2010 |

Save to del.icio.us



Subscribe to our feed