Everything described in this post was paid for at my own expense, and I did not let anyone know in advance that I would be blogging about my experiences. E and D were treated to complimentary desserts at the Four Seasons Hotel in celebration of E's fifth birthday. I haven't asked, but I'm guessing that the elaborate sweets totally swayed their opinion about the meal - and the entire day.
Rain. Nobody wants to wake up on their first full day of vacation to pouring rain. Unless they are five years old and obsessed with gutters.
We could barely contain the kids enthusiasm this morning, and once we had fed them breakfast (nearly every hotel in Istanbul includes it) and dressed them in full rain gear, we were off to the races. Giggling and burbling, the kids followed the same crazy, gutter obsessed path they had the day before as we desperately tried to keep ourselves and baby Eilan dry.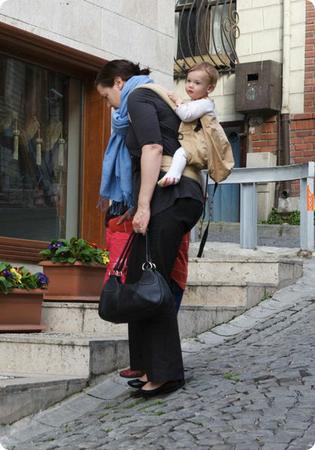 Every twist and turn was a cause for exclamation, and by the time we reached Aya Sofia, (an ancient cathedral that was the largest cathedral in the world for nearly a thousand years) the kids were a bit more sedate and ready to go inside.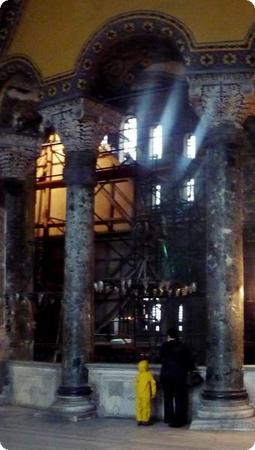 Like most cathedrals, there is a step at the entrance that makes you look down at your feet as you enter, with the result being that as you look back up the interior seems even more grand (and you feel even smaller). It was fun to see and hear that effect work on E. He let out an audible ooooh as he looked up at the ceiling of the cathedral, and exclaimed "Mommy, it's so pretty".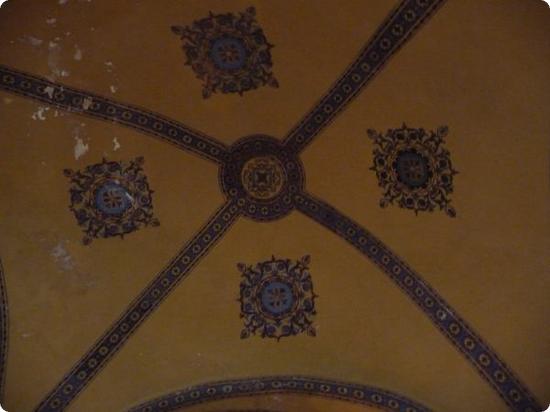 It has been a while since E has been inside a massive cathedral, and he has so many more questions about the world now than he did when we were in Sevilla two years ago. I'm finding that answering his questions is helping me engage more directly with what I'm seeing and making me enjoy the trip in a new way. In Aya Sofia, we worked through the details of how those big paintings got way up high, and he was fascinated to watch artists up on scaffolding restoring some of the artwork. The ramps up to the second floor became secret passages to be explored, and we're planning our own mosiac art project back at the apartment (I just need to buy some colored paper)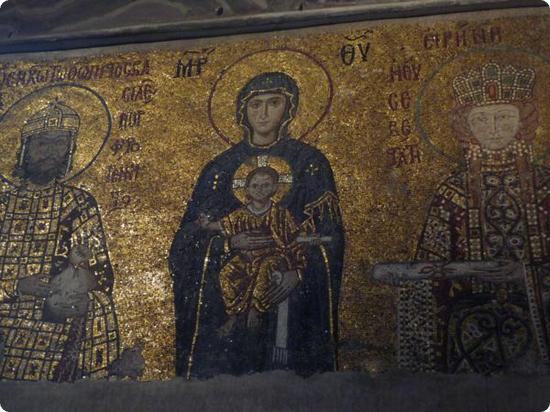 Still, the kids are just 5 and 3 (Eilan doesn't count, he's young enough to be happy pretty much anywhere as long as he is in mommy's arms), and it didn't take long before they ran out of interest and started dragging us down the stairs. E is reading well enough now that he found the exit signs himself - our days of delaying or "not seeing" signs are officially over. Perhaps he was so anxious because he had an inkling of what was coming next?
Did I neglect to mention that today is E's 5th birthday? He certainly wouldn't have. He's been talking about it for months, and it has taken him that long to accept that we would be traveling on his birthday. Don't worry, we did lots for him before we left home, but it is always important to celebrate the actual day too.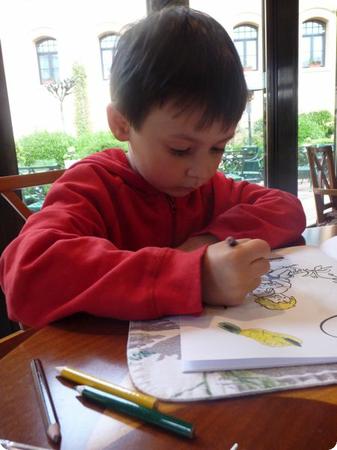 We planned a meal at the Four Seasons. As you might guess, at age 5, the prospect of a "fancy restaurant" isn't much of a draw for E, but we knew that the menu would be. E is a picky eater. Pizzas must be round, chicken fingers must be uniformly coated with breadcrumbs, and hot dogs must have their ends cut off. Eating out can be stressful for him, and even more so when we travel. A reprieve from the kabobs, stews and other Turkish foods that bring me so much delight seemed like the best gift we could give him, and the Four Seasons delivered in style. E devoured two pizzas while D wolfed down some broiled salmon (sauce on the side, thank you very much).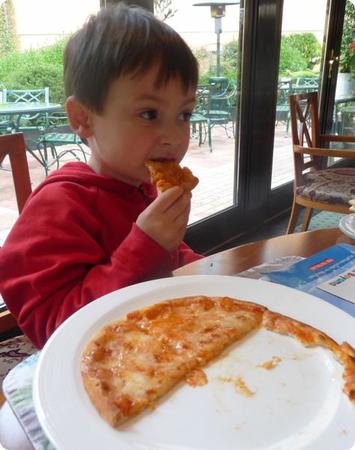 After lunch, the restaurant gifted each of the kids a special dessert - a chocolate molten cake with vanilla custard, cookies and ice cream. Wow, were they in heaven! I don't think they've ever had such an elaborate dessert.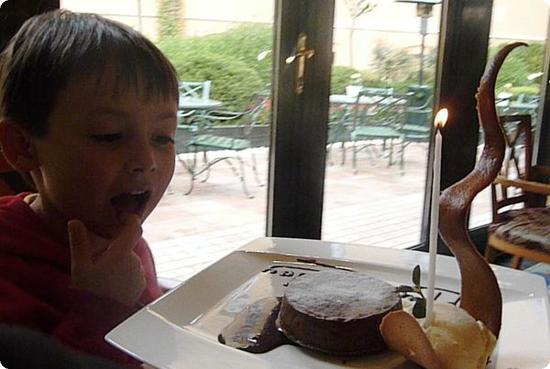 We spent almost two hours at lunch, and then with full tummies and jeltag kicking in, we wound our way back to the hotel, hoping to get the kids into bed (or at least quiet) before they fell asleep standing up. Today, jetlag and all, was a pretty great day. We all enjoyed exploring, and lunch at a nice restaurant felt like a true luxury for all of us. The night will probably be rough, but the big kids seem to be getting old enough that we can settle them in with a quiet activity and continue to rest while they are awake.
Related Links:
City Guide: Istanbul with Kids
Arriving in Istanbul
1 comment | Posted on May 3, 2010 |

Save to del.icio.us



Subscribe to our feed