This post was sponsored by FamilyGetaway.com who is the first advertiser to the Family Travel Ad Network. Right now, FamilyGetaway is running a discounted 3 night package at the Holiday Inn Fisherman's Wharf in San Francisco. With this package, the entire family can stay for three nights for just $301.
With the fall and winter holidays approaching, my thoughts always seem to turn to my childhood home. We seem to return every year during this season, and as Everest and Darya get older, it's rewarding to rediscover my childhood haunts with them. Here are some of my favorite places to visit in San Francisco with kids.
Ride the Carousel at Fisherman's Wharf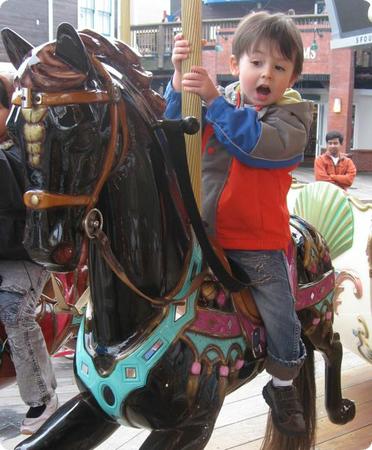 Fisherman's Wharf is loaded with kids activities, from the Carousel, to Jugglers and other street performances. Don't be afraid to join the crowds - it may be touristy, but kids love it.
Explore the City on the Streetcar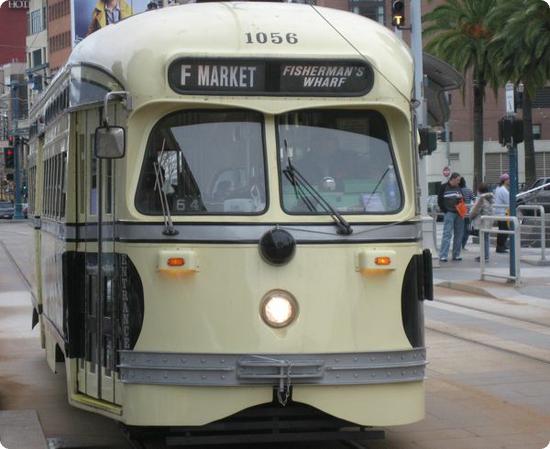 Everyone knows about San Francisco's famous Cable Cars, but they can feel perilous with small kids. Instead, check out the enclosed street cars that connect Fisherman's Wharf with the Ferry Terminal Building and downtown.
Discover Nature at the California Academy of Sciences

There's really nothing like the California Academy of Sciences. It's part Aquarium, part multi-story rainforest, part Natural History Museum. There's no doubt that your kids will enjoy checking out the sealife and animals, and when they do finally run out of steam you can read a story in the library or hit the indoor play area.
Connect with Science at the Exploratorium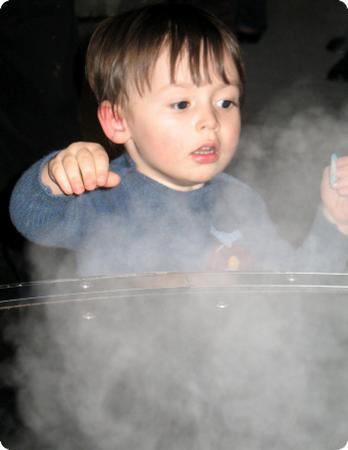 The Exploratorium was one of the first hands-on science museums in the country, and because a staff of scientists continually updates the exhibits, it remains as relevant today as it was when I was a child. Even very young kids can enjoy exploring how magnets work, how wind forms patterns in sand, or any of a number of other exhibits.
Find an Urban Playground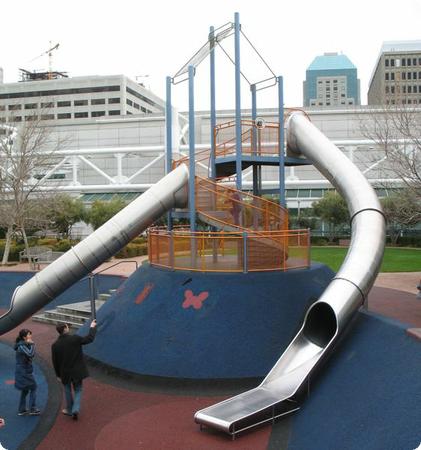 San Francisco isn't only filled with Urban Professionals, and you'll find fun playgrounds in almost every neighborhood. Here's one of my favorites, the playground at Yerba Buena Gardens. Union Square is a short walk away.
Related Links
Discounted Rate at the Holiday Inn Fisherman's Wharf on FamilyGetaway.com
City Guide: San Francisco With Kids
Tips for Planning the Best Family Ski Vacation
3 comments | Posted on November 2, 2010 |

Save to del.icio.us



Subscribe to our feed