I don't have any relationship with Ziplock. Whenever I receive a free product or service, I will always let you know.
I've been working harder this year on packing waste-free lunches. Plastic bags just don't get much use on a typical week in our house anymore. Still, when we travel I find them indispensable, and I always slide a couple (ideally in different sizes) into my suitcase. Ziplocks can be washed and reused over and over (buy the extra-sturdy freezer bags), so a few bags will go a long way. Here are some of the ways you can use a Ziplock bag when you travel.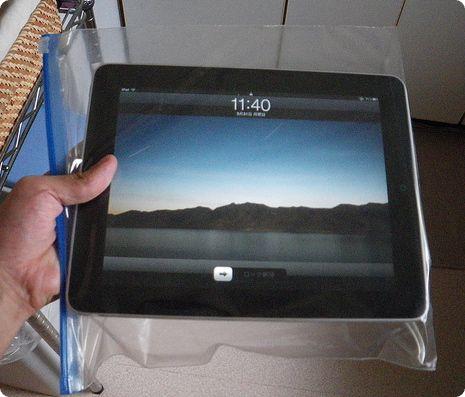 Packing with Ziplock Bags


Want to carry something fragile and you don't have bubble wrap? Insert a straw into the top of a nearly closed Ziploc bag and inflate it. Remove the straw and seal the rest of the way to make a cushion. This isn't as fail safe as bubble wrap, but it works in a pinch.
Encase that jar of jam you just couldn't resist in Paris before it explodes on your white shirt
Pack your cosmetics bag in a Ziplock in case something opens in flight (or toss the cosmetics bag and just use the ziplock. It will be easier to find what you need in a clear bag.)
Need to do laundry on the road? Store some powdered laundry detergent in a ziplock bag and end your search for travel size detergent.
Wet swimsuits. Need I say more?
A two gallon size Ziplock works great as a low cost compression sack for clothes
Prevent sandy beachwear from soiling everything in your luggage.
Protect delicate clothing (eg. nylons) from snags
Store extra shoes in your suitcase and keep them from soiling other items


Out and About


Store important documents and your passports in a Ziplock to protect them from spills and from getting crumbled
"Waterproof" your camera if you are riding on a boat (you can always take it out to shoot pictures)
Going to a foreign country? Put your home currency in a Ziplock while you travel (especially the coins) to keep it from mixing in with the foreign currency.
Keep that banana you brought along from coating the inside of your daypack
In a pinch, a Ziplock is a great place for a nasty diaper or soiled clothing
Keep a large Ziplock in your daypack for wet umbrellas, rain jackets, or other items.
Going on a ship or a windy car ride? You might need that Ziplock as an impromptu barf bag


For the Kids


Put a fun photo in a Ziplock bag and let your kids mark it up with a marker. When you're done, just erase and start again (works great for worksheets or mazes too)
Separate toys into Ziplocks so that you can find what your child needs - Legos in one, Polly Pockets in another and Playmobil figures in a third.
Fill a Ziplock with crayons or markers. Using one bag per child works great.
Keep one or two in your purse for those toddler snack bags that never seem to reclose.
Use a Ziplock to hold ice for an impromptu baby milk cooler or an injury. You can almost always find ice on the road, but sometimes it's trickier to find a leak-proof bag.
Give each child a Ziplock with their name on it to store the "treasures" they find when you're out and about. All those small rocks, twigs and seashells need to fit in their Ziplock.


In the Hotel Room


A ziplock makes a great drain plug, just fill it with a little water, and it becomes a weight that you can fit into the drain.
Messy diapers don't have to stink up your bathroom until maid service arrives, ziplock bags work well for containing the smell.
Related Links
10 Reasons to Pack Duck Tape When You Travel
10 Great Travel Toys You Already Have at Home
19 comments | Posted on November 8, 2010 |

Save to del.icio.us



Subscribe to our feed