The things that kids pick up from their parents are (almost) always cute, and Everest and Darya have really gotten into the idea that it is their "job" to find out whether the hotels we stay in are "good for kids."
Here are Everest's notes about the Embassy Suites Waikiki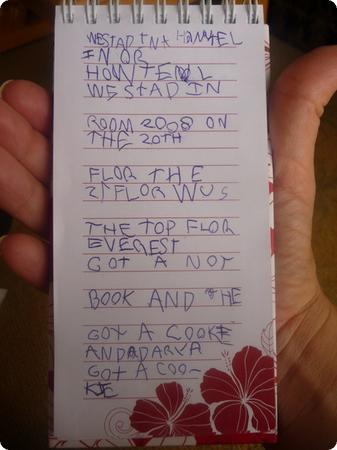 And here's Darya stopping to take a picture of the hotel entrance (good instinct, but the photo is a bit to blurry to use!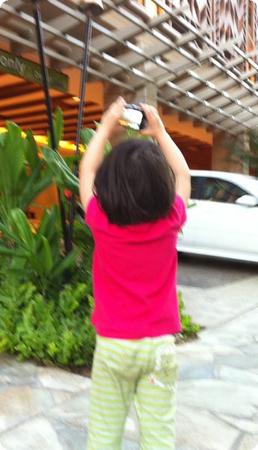 Poor kids, sometimes I worry that they'll never be able to just relax and enjoy a vacation like normal people do.
4 comments | Posted on October 4, 2010 |

Save to del.icio.us



Subscribe to our feed