Traveling with kids is tricky enough most of the year, but during the Thanksgiving season, the crowds at the airport and the road traffic make it even harder than usual to get to your destination and back again. Here are some of my favorite tips for minimizing your stress during this busy travel season.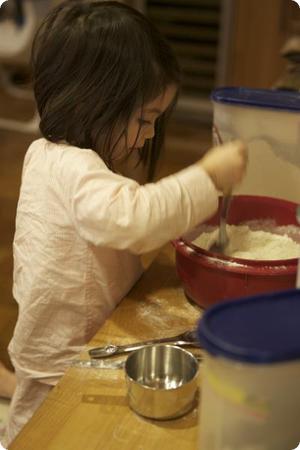 If You Fly
Fly on Tuesday or Thursday Most people fly the Wednesday before Thanksgiving (with the majority leaving after work on Wednesday). Unless there's a Thanksgiving party they'll be heartbroken to miss, the kids aren't going to do much at school on Wednesday. Go ahead and pull them out of class for a day. Another strategy is to leave on Thursday morning and arrive in time for Thanksgiving dinner.
Don't fly on Saturday In recent years, savvy travelers have started to return on Saturday (leaving Sunday to settle in at home). Guess what? It's now the busiest travel day of the year! Instead, return on either Friday or Sunday.
Travel Light It's always helpful to pack light when you have kids to maneuver through the airport, and its is even more true at Thanksgiving. Consider sending items ahead (or using Amazon to order essentials to your destination.) We keep extra carseats at Grandma's house to avoid lugging them through the airport.
Take Public Transportation If you have a friend drop you at the subway or bus instead of the airport, you'll not only save a boatload of cash on parking, but you'll also save the stress of navigating the busy freeways and airport parking lot yourself.
Parking at the Airport? Make a reservationThe most popular airport parking lots (i.e. the ones that are inexpensive or well located) fill up during the holidays. Luckily, many take reservations. If yours doesn't call ahead to see who has space so that you don't spend precious time circling the airport to look for an open lot.
Plan for Delays Have you ever heard a Thanksgiving travel story that didn't include some sort of delay? Bring along extra snacks and Travel Toys
Leave for the Airport Early Road traffic, full parking lots, long lines at baggage check and security. You'll probably experience many of these things if you're flying the day before Thanksgiving. Be sure to allow plenty of time to get to the airport. If you do happen to get to your gate early, take advantage of the time by giving your kids a snack, having them use the restroom, and letting them stretch their legs.
Didn't Get Seats Together Don't stress. Arrive early and ask the gate agent for help. Still separated? I have yet to meet the passenger who would prefer to sit next to an unattended child than switch - something will work out onboard.
If You Drive
Have Your Car Checked Before you hit the road, make sure you have enough oil, wiper fluid and air in the tires. If your car needs routine service, be sure to book it soon, auto mechanics get busy during the weeks before Thanksgiving.
Be Prepared Gas Station lines are likely to be long and supermarkets will be crowded. Fill your tank and stock up on snacks the day before you hit the road.
Traveling in Cold Weather? Be Double Prepared This winter preparedness checklist is a great resource. Invest in a Winter Severe Weather Travel Kit and supplement it with enough emergency blankets, snacks, water, and warm clothing for your entire family.
Find a Pit Stop Playgrounds and public libraries (assuming you're not driving on Thursday) always make great places to stop with kids. On Thanksgiving day, Barnes and Noble, many Starbucks locations, most zoos and many aquariums are open, and they also make great destinations for you and the kids to stretch your legs.
Pack the Pillows Having familiar sleeptime items from home will help your kids settle down to sleep both in the car and at your destination.
Bring a Car Charger If you're counting on a DVD player or iPad to keep your kids busy for at least part of the drive, make sure you have the chargers to go with it. I'm a fan of this USB Car Charger that lets you charge any USB device using your car's cigarette lighter.
Readers: D you have a favorite Thanksgiving Travel Tip? Let me know in comments
Want more advice? Be sure to check out all the tips from my fellow family travel bloggers at BestFamilyTravelAdvice.Com
Related Links
Favorite Gear for Traveling With Kids

Flying with Kids

Breeze through Airport Security With Kids

Ten Tips for Keeping Your Toddler Busy on a Plane
5 comments | Posted on October 19, 2010 |

Save to del.icio.us



Subscribe to our feed