This trip was sponsored by the Hawaii Convention and Visitor's Bureau who generously covered our accommodations, a portion of our transportation, and some meals.
I'm always on the lookout for local foods with kid-appeal. It's not only fun in the moment, but also a great way to start getting the kids used to the idea of trying new things in each destination. What could be better than Hawaiian Shave Ice?
Wailoa Shave Ice isn't far from the main Honolulu strip, but you'll need a car to get here. It's a great stop on a day when you're already out exploring.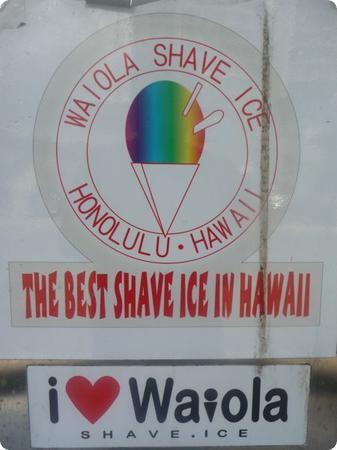 I can't verify the claim that Wailoa serves the best shave ice in Hawaii (though I did sample my fair share). The ice was so thinly shaved that it was almost fluffy, and the syrups were flavorful and not too cloying.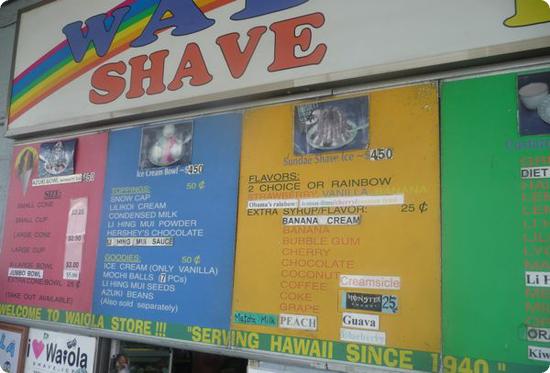 There's a huge selection of flavors, and you can even pick up shave ice syrup to bring home (though you'll want to have a plan that keeps it from exploding inside your luggage!)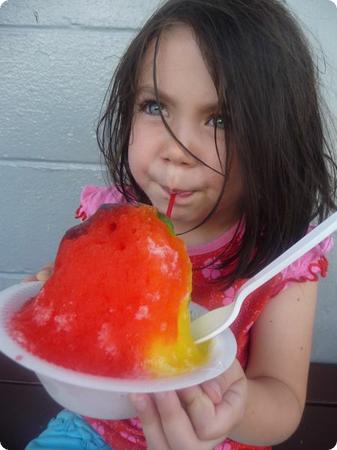 The kids chose the rainbow shave ice, what child wouldn't? There's vanilla ice cream hidden in the middle.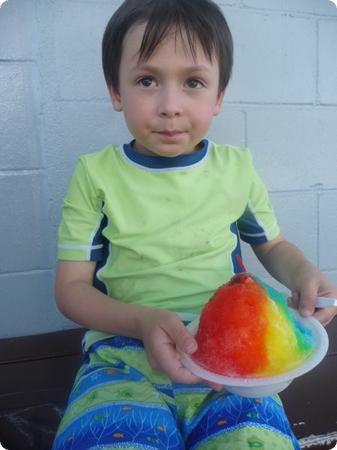 Of course, you might be full before you find it!
Related Links
City Guide: Honolulu, Oahu with Kids
4 comments | Posted on October 25, 2010 |

Save to del.icio.us



Subscribe to our feed