Darya and I have been missing Everest and Eilan since we left Seattle, but Everest was most in our thoughts when we visited the Clearwater Marine Aquarium. You see, Everest has a dolphin obsession. He has dolphin stuffies, dolphin research books, and he'll probably be a dolphin for halloween this year. So I think we both felt a little guilty about going to visit the Clearwater Marine Aquarium without him.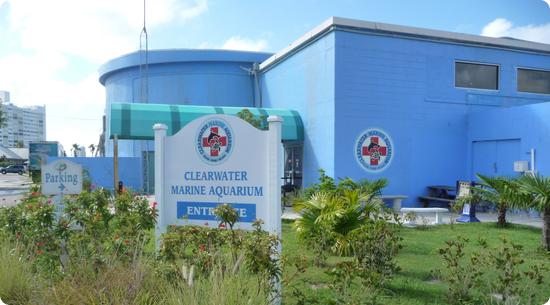 The Clearwater Marine Aquarium is a little different than most of the Aquariums we've visited. It's mission is marine life rescue and rehabilitation, not entertainment. That means that all of the animals you see here are rescued and are recovering, with the hope that they will be released back into the wild.
As you visit, you'll want to talk sensitively with your kids about the injuries they might see, and emphasize that this is why we have a responsibility to interact carefully with nature. It's inspiring to see a dolphin like Nicholas, in this shot, make a high jump. He was rescued as an infant.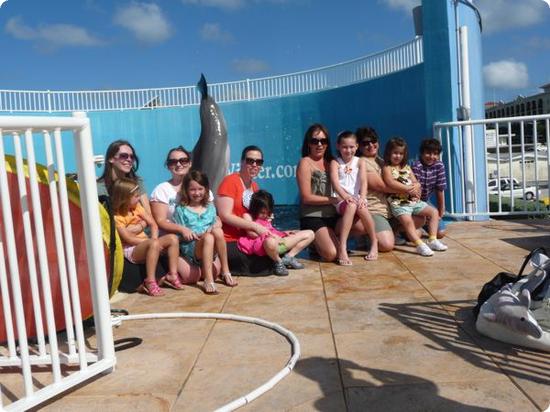 And here's baby hope. Darya just loved watching her drink from a (huge) bottle!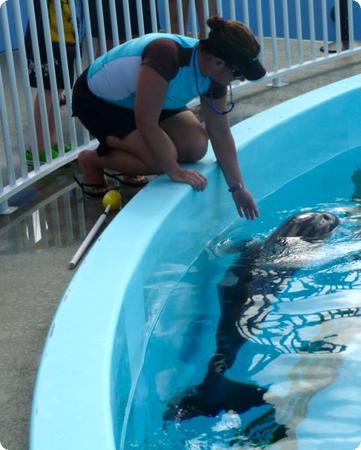 But the hilight of our visit was the opportunity to meet Winter. Winter is the real-life star of the movie "Dolphin Tale." When she was three months old, she got caught in a crab trap line. A young boy discovered her and she was rushed to the Clearwater Marine Aquarium for rehabilitation. Sadly she lost her tail, which had been tightly wrapped in the line. Rather than allowing her to die (or live without swimming), the researchers at Clearwater Marine Aquarium made her a prosthetic tail and taught her how to swim again! She continues to receive physical therapy and will spend the rest of her life at the aquarium. Winter has become a source of inspiration for kids and adults around the country who struggle with their own injuries or prosthetic limbs.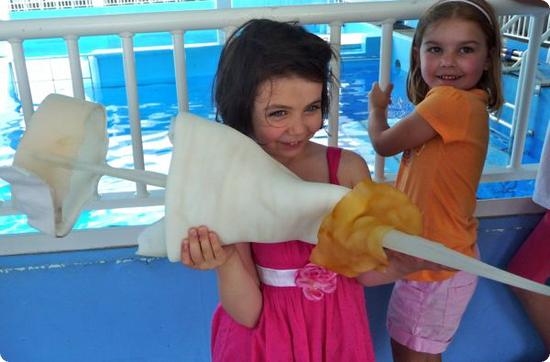 Darya wasn't so sure she understood what happened to winter, but she enjoyed watching her swim, and felt super privileged to hold that prosthetic tail. We'll be looking forward to the movie release on September 23rd, and I'll be fascinated to see how Darya reacts to seeing the story of Winter, the dolphin she met in real life, up on the big screen!
Related Links:
Clearwater Beach With Kids (City Guide)
Exploring Clearwater Beach with Kids
We were the hosted guests of the Clearwater Marine Aquarium who gave us complimentary admission and a tour of the facility. As always, my opinions are my own.
4 comments | Posted on August 29, 2011 |

Save to del.icio.us



Subscribe to our feed