I ran a giveaway last year for a vacation to San Antonio, and I just loved hearing back from the winner about what a great trip she had! Frankly, I'm a little jealous - as a BBQ lover, a trip to San Antonio has been on my "bucket list" for a while now and I'm hoping to make a trip with my kids soon. So when the San Antonio Visitor's Bureau asked whether I'd be interested in giving away a San Antonio Vacation Package to one lucky reader again this year, I jumped at the chance!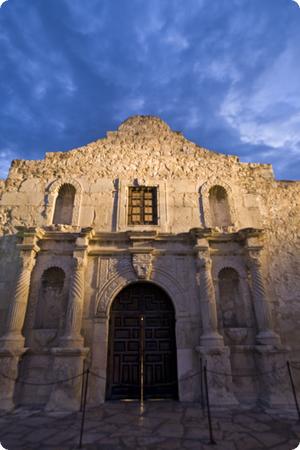 Here's what I'm giving away:
What a fun sounding weekend!
S.A.V.E. on Your Own Trip to San Antonio
The San Antonio Convention and Visitor's bureau has lined up some great discounts at hotels and attractions around town. You can check out the complete list here: S.A.V.E. San Antonio
How To Enter
One lucky reader can win.
If you would like a chance to win, leave a comment before 11:59PM PST on July 18th 2011 and recommend one family friendly activity, restaurant or shop in a city near you.
Please include your email address in the comment form (your email isn't shared with anyone, and I will not send you email unless you win).
How to Earn More Chances to Win
There are several ways you can get additional entries in this contest. Each takes only a few minutes!
Been to San Antonio? Recommend a kid-friendly attraction, restaurant or hotel in San Antonio to receive ten additional entries. It takes only a few minutes, and it is a great way to share your favorite places with other parents. To make a recommendation, just Click Here. You do not need to add a comment here, I will be automatically notified of your entry.
Recommend a kid-friendly attraction, restaurant or hotel in our city guides to receive five additional entries. It takes only a few minutes, and it is a great way to share your favorite places with other parents. To make a recommendation, just Click Here. You do not need to add a comment here, I will be automatically notified of your entry.
For Five Additional Entries: Signup for the DeliciousBaby mailing list to get family travel tips and access to special offers and giveaways. I promise never to share your email address or personal information. I get automatic notification when you sign up, so there's no need to come back here and let me know.

"Like" DeliciousBaby on Facebook, and come back here to tell me that you did. I use my Facebook page to share exclusive giveaways, discount codes and other opportunities.
Subscribe to my RSS feed (either by reader or email) using the buttons below. Leave another comment telling me you did.

Subscribe via RSS