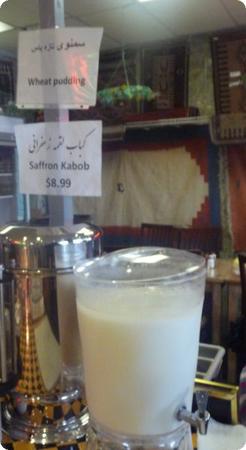 There's no good Persian food in Seattle. That might not sound like a big deal to you, but for my husband who grew up eating the rich savory stews and almost-buttery meat kabobs on a daily basis, it's like living in the desert. We've made a practice of checking out the Persian offerings whenever we travel to a new city, and if there's a big Persian community, we track down the best food on offer. North Vancouver has a long established Persian community, and there are bakeries, grocery stores and dining ranging from sandwich shops to elaborately decorated sit down restaurants.
For us, then, each trip to Vancouver is a sort of coming home. With every trip, we brave the traffic through Stanley Park, over the Lions Gate bridge and into North Vancouver to stock up on provisions in a grocery store and sit down to a meal of koobideh (ground meat kabob) or Ghimeh (a rich savory stew that includes with lentils, beef and onions). When we can find it, we order Tahdig, an irresistible dish made from the crispy rice at the bottom of the pot and drenched in savory stew.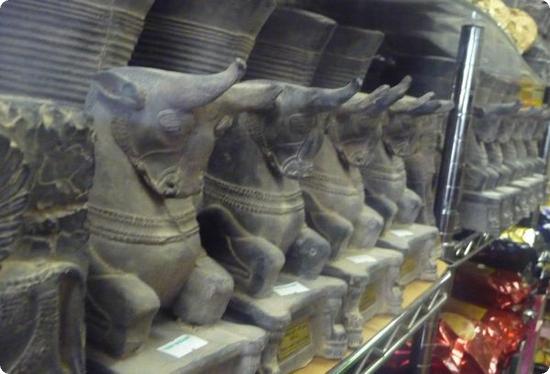 On our most recent trip, our first stop was Yaas Bazaar. Half Persian grocery store, half buffet, this is a great choice with kids. Everything is fresh and hot, and served up quickly with minimal fuss. It's not the most refined Persian food in town, but it's still delicious. Picky eaters (I have three of them) can choose from a picture menu, or scout out something to eat in the Persian Market.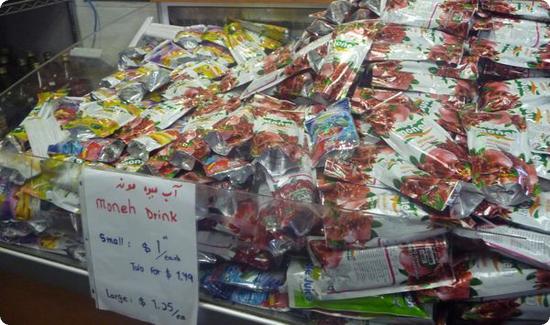 Best of all, we can stock up on Persian products that aren't readily available in Seattle (and some that nobody has bothered to import in to the US). For my husband, the opportunity to sample treats that he hasn't eaten since he left Iran at age 7 is really very special.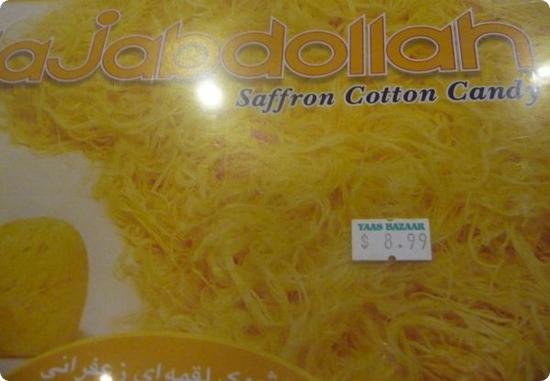 The kids are less enthusiastic about the food though. For them (with a few exceptions) Persian food is foreign food. I just don't do a good enough job of keeping Persian dishes in our regular weeknight rotation. For that reason, Everest was just thrilled to find this bread in the market. As we sat down to a heaping plates of kabob and rice, he slathered peanut butter on lavash, rolled it up, and practically inhaled it whole.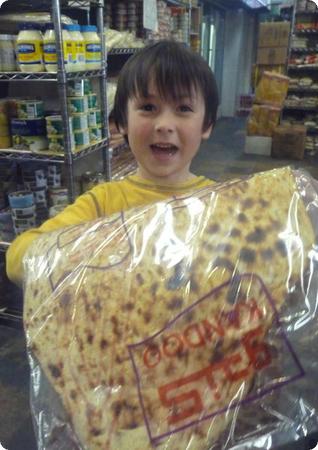 And Darya found this huge apple shaped fruit rollup (after devouring chicken kabob, rice and feta) that turned out to be more of a treat for my husband than her. Persian fruit rollup is less sweet and more sour than the American version. Making it a more grown up treat, at least in our family.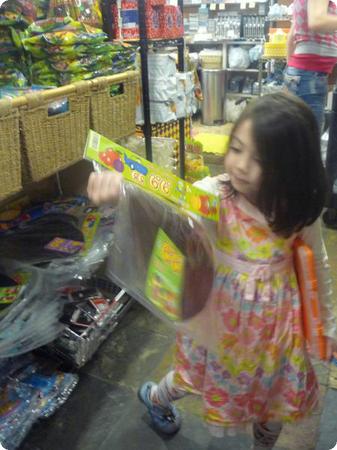 If you come here, take time to poke around. There are pots and pans, ceremonial items and all sorts of foods you probably never imagined. On rare occasions, you might see special fruits or vegetables in boxes stamped NOT for import to the US, and then you'll know you really have to take a leap of faith, ask a few questions, and try something new.
I have no business relationship with Yaas Bazaar and paid for my own meal and a half-a-truckload of treats to bring home or snack on for the duration of our trip. Still, I'm TOTALLY predisposed to like Persian food regardless of who is footing the bill.
Related Links
Vancouver with Kids
4 comments | Posted on July 12, 2011 |

Save to del.icio.us



Subscribe to our feed