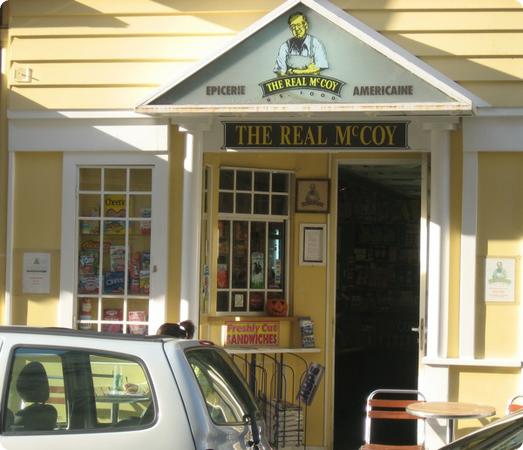 There's something about finding an American food shop in Paris that makes me chuckle, but the fact is that there are stores like this in almost every major city around the world. They're designed to feed hungry expats who just can't live without the comforts of home, but there's no reason you can't pop in and buy a jar of peanut butter or a box of Kraft Macaroni and Cheese for your little traveler.
Related Links
City Guide: Paris With Kids
The Real McCoy American Epicure
About Photo Friday:
You are invited to join us for Photo Friday! It's a great way to get to know other bloggers and to help them get to know you. Just post a "Photo Friday" picture on your own blog, and link directly to your post from the linky below (If your url is longer than 100 characters, you will need to use a url shortening service, like bit.ly)
What is Photo Friday?
Post a travel photo on your site. It can be about any topic, as long as it is G-rated.
The focus of the post should be on your photo.
You don't need to be a professional photographer (I'm not), but do showcase your best work, and make it big enough to see well!
It's nice to include a few sentences about the photo, but it is not required.
Link back here so that your readers can see all the other great Photo Friday posts.