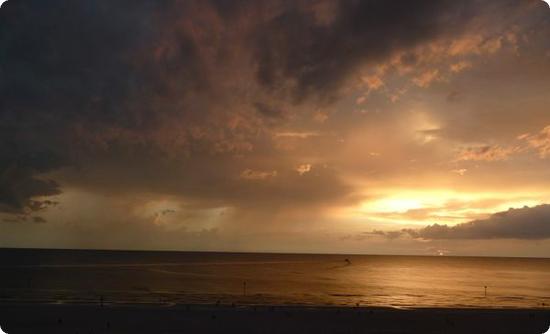 Some photographers feel that you must have a novel angle for every photo. How else are you going to distinguish yourself from the masses? I'm not so sure though. When I go through my travel photos, a great view or a particularly pretty sunset always makes me pause, take a deep breath, and put myself back in the moment when I took the photo. Novel? no. Rewarding? Yes.
Related Links
Clearwater Beach with Kids (City Guide)
What is Photo Friday?
Post a travel photo on your site. It can be about any topic, as long as it is G-rated.
The focus of the post should be on your photo.
You don't need to be a professional photographer (I'm not), but do showcase your best work, and make it big enough to see well!
It's nice to include a few sentences about the photo, but it is not required.
Link back here so that your readers can see all the other great Photo Friday posts.