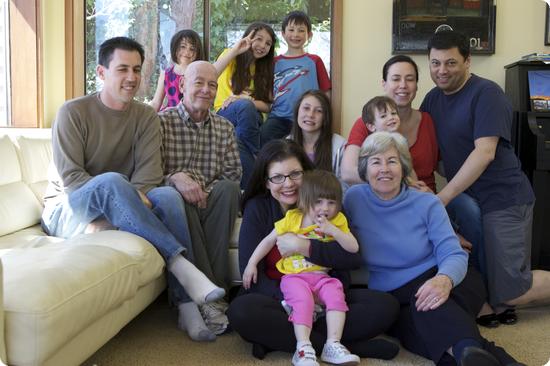 My father passed away on July 11th after a very long fight with lung cancer. I've been thinking about him a lot, and about what he tried to teach me, and what I learned from him. I know I'll come back to writing on my blog soon, and I hope you'll stick with me until then. It feels a little surreal to think of writing about the fun we've had in the world now that my family has lost an important member.
This week, instead of a picture about a destination, I wanted to post a picture of the last time all the Dubrows were together. Sometimes in all the excitement of planning a trip, scheduling the experiences, dreaming about the food and taking in the magic of a new place it's easy to forget why we do it all... for the pure joy that comes from experiencing it all with the people you love most in the world. At its root, this is what family travel means to me.
What is Photo Friday?
Post a travel photo on your site. It can be about any topic, as long as it is G-rated.
The focus of the post should be on your photo.
You don't need to be a professional photographer (I'm not), but do showcase your best work, and make it big enough to see well!
It's nice to include a few sentences about the photo, but it is not required.
Link back here so that your readers can see all the other great Photo Friday posts.