I must have 50 photos of my kids on or next to the big "piggy bank" that stands in front of Seattle's Pike Place Market. Here are a few of my favorites.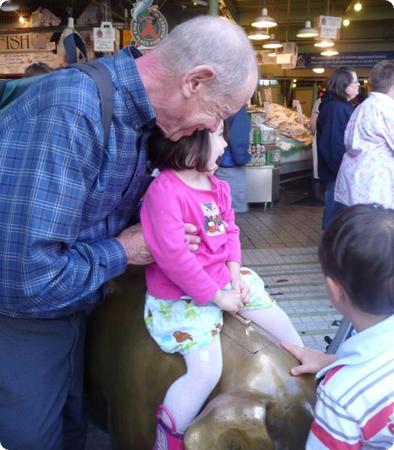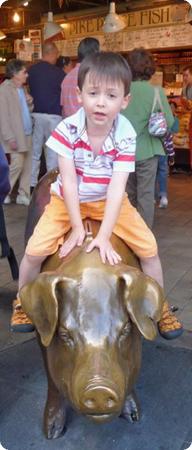 Related Links
Seattle With Kids
Pike Place Market with Kids
23 Free of Cheap Things to Do with Kids in Downtown Seattle
What is Photo Friday?
Post a travel photo on your site. It can be about any topic, as long as it is G-rated.
The focus of the post should be on your photo.
You don't need to be a professional photographer (I'm not), but do showcase your best work, and make it big enough to see well!
It's nice to include a few sentences about the photo, but it is not required.
Link back here so that your readers can see all the other great Photo Friday posts.