No doubt about it. My kids are city kids. We're steeped in a daily life that includes freeway commutes, Starbucks drivethroughs, and access to every imaginable museum and afterschool activity. I love my city life, but sometimes I forget that living next to one of Seattle's "Emerald Necklace" urban greenspaces (we can walk out our front door and go for a hike) is not the same as living in the country.
Whenever we leave the city, the chatter in the backseat tells me what we're missing. And why it's so important that we make time for parks and nature. Instead of dialing into their activity books and wikki stix, the kids are atwitter with news about the landscape. This weekend my own reading was punctuated with shouts of "Mom, a cow," "A Waterfall," "Look how high the snow line is!" as we headed out of the city and into the real world.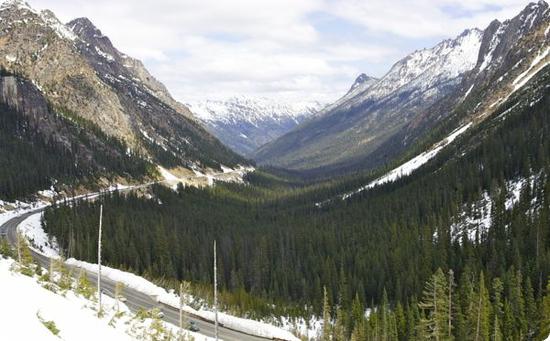 For Memorial Day weekend, we drove about 3 1/2 hours north-east of Seattle to Mazama. It's on the Eastern side of the Cascades. They keep the sunshine there when we're not using here it in Seattle, making it a great early-summer escape.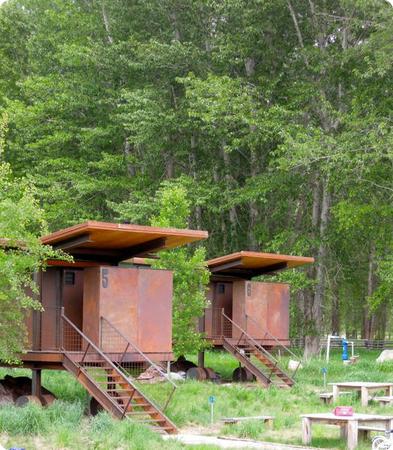 My friend Petra reserves a group of cabins called the Rolling Huts each year and then invites friends to join in.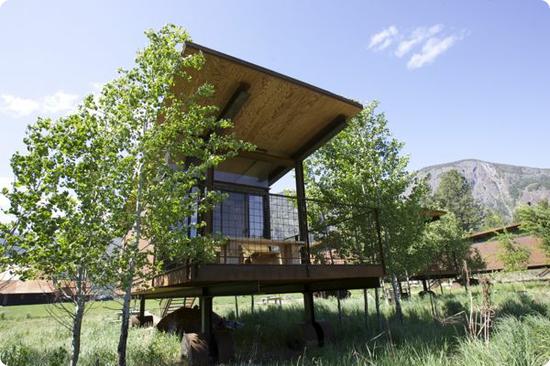 The architecture is just urban enough to comfort us city-folk while letting us totally immerse ourselves in the beauty of the natural world.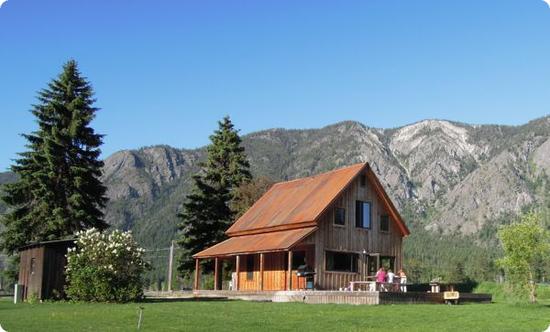 There are six (theoretically rollable) huts lined up in front of a more traditional cabin. Taking over the entire space with friends from school meant that the kids could roam free in the meadow while we parents sat back and watched, or joined in the fun. It was a chance for me to read some, connect with friends, and just unwind a little. For the first time in years I left my laptop closed for an entire weekend!
Here are a few pictures of the weekend we created for ourselves in the midst of the Cascade Mountains.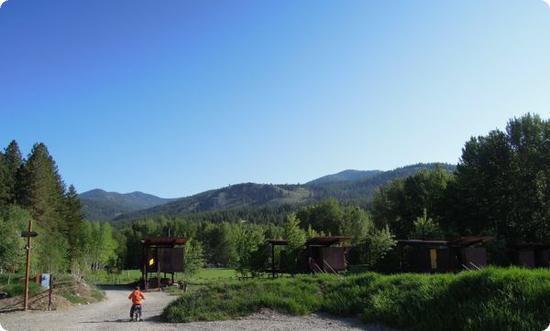 We live on a steep hill with fast moving cars, so the kids don't get as much bike time as they should. It was fun to have the bikes out and available all day, though they never did get used to riding on grass and gravel.
Friends brought along art supplies, and the kids just loved drawing and painting the world around them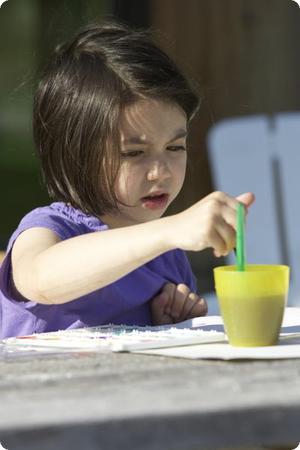 A kid-sized inflatable pool seemed like a great idea to everyone, until they stuck their toes in the ice-cold water.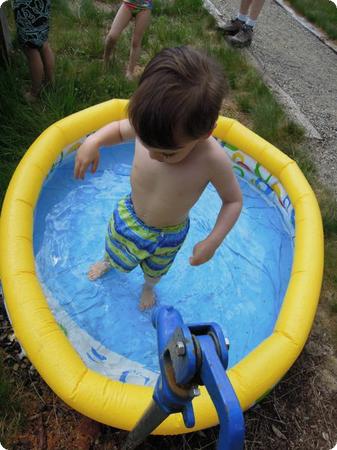 But that didn't stop them from running around in swimsuits for the rest of the day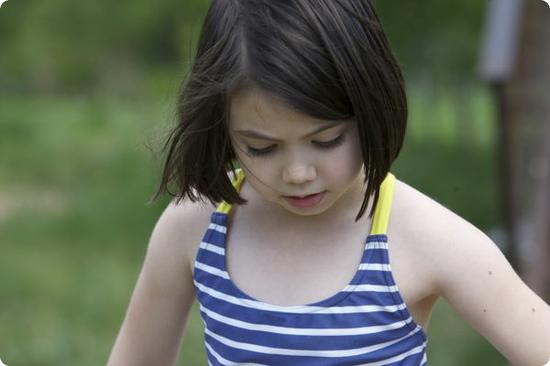 And one of the best things about traveling with other families is the toys and fun they bring along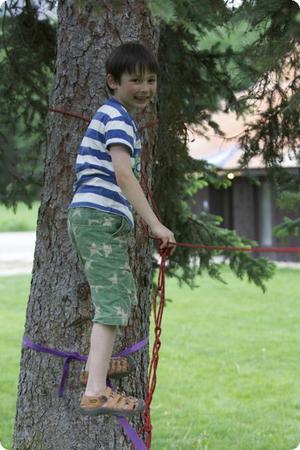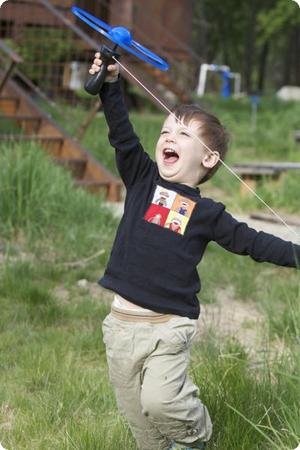 Honestly, I really can't explain why the magical miniature horses showed up midafternoon on our first day. Rumor has it that their owners stopped in for a snack at the nearby tapas restaurant and were letting the horses graze in the restaraunt's dog run. The kids loved meeting them.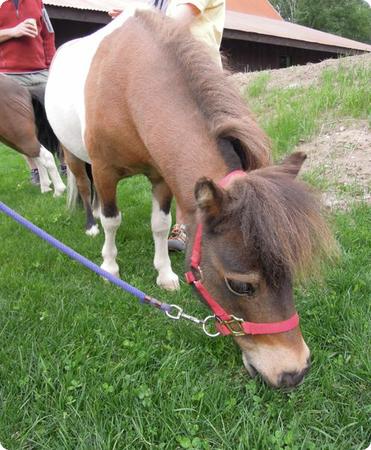 Probably the best thing about this weekend was that the kids got so much unstructured time to run around. It felt like the lazy summer days we used to have when I was a kid. Though I can't promise that the rest of their summer will be so relaxed, I'm glad I was able to give that experience to them at least for this long weekend.
Hope you enjoyed your Memorial Day weekend. Tell me what you did in comments

This vacation was at my own expense, and though I met the owner while I was at the Rolling Huts I did not talk with him about by blog or writing a review
3 comments | Posted on May 31, 2012 |

Save to del.icio.us



Subscribe to our feed