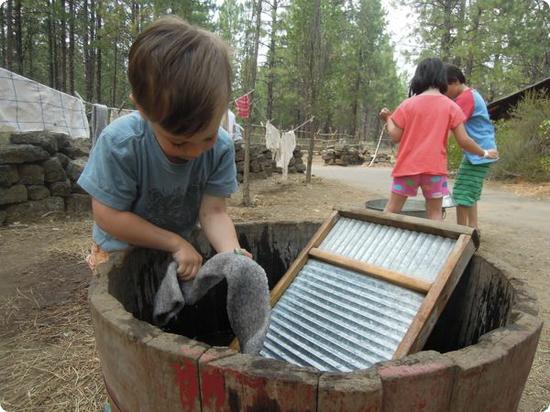 I must have read 30 books as a kid that featured a pioneer mama washing her clothes with a washboard, but I'd never tried my hand at it until we visited the High Desert Museum in Oregon. This picture was taken about 2 minutes before Eilan removed his own shirt and threw it into the tub. Now that's what I call living history!
Reader Question: What have you gotten a chance to try for the first time on a vacation?
What is Photo Friday?
Post a travel photo on your site. It can be about any topic, as long as it is G-rated.
The focus of the post should be on your photo.
You don't need to be a professional photographer (I'm not), but do showcase your best work, and make it big enough to see well!
It's nice to include a few sentences about the photo, but it is not required.
Link back here so that your readers can see all the other great Photo Friday posts.