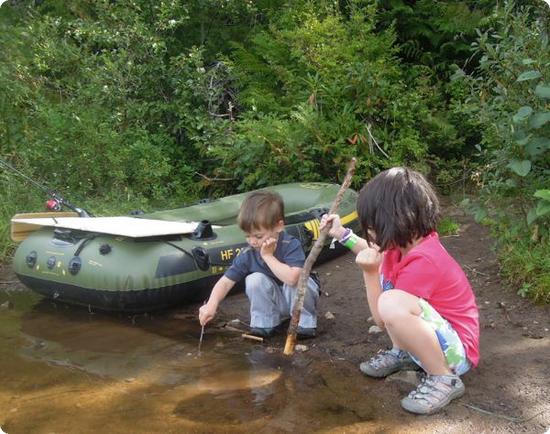 This time of year my email is filled with news about the latest travel-related gifts and travel toys, so it's helpful for me to remind myself that all the kids really need is a good stick, some water, and permission to get themselves dirty or wet.
Related Links
My favorite (non-stick)
Travel Toys
What is Photo Friday?
Post a travel photo on your site. It can be about any topic, as long as it is G-rated.
The focus of the post should be on your photo.
You don't need to be a professional photographer (I'm not), but do showcase your best work, and make it big enough to see well!
It's nice to include a few sentences about the photo, but it is not required.
Link back here so that your readers can see all the other great Photo Friday posts.