Seattle's South Lake Union area has been undergoing a huge revitalization. One that, caught up in my busy everyday routine, I have largely ignored. When our last week of summer rolled around, I set aside a week for "mom camp" where we'd explore a different attraction or area each day. It seemed like the perfect opportunity to check the changes.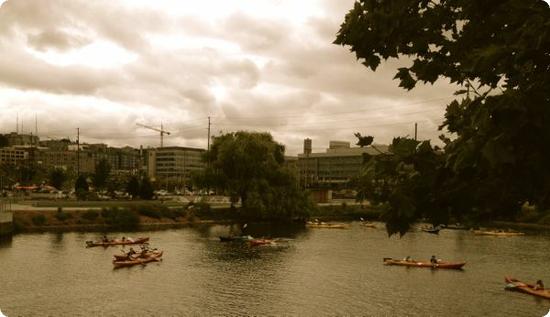 Lake Union isn't the the peaceful, unspoiled, waterfront that grownups might dream of as a retreat, but it's perfect for curious kids. From footbridges and kayakers to seaplanes and every conceivable boat there's a ton to see.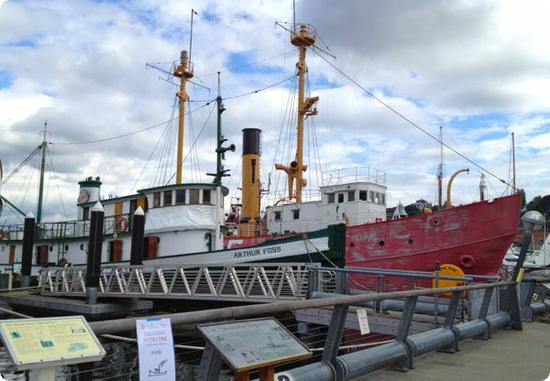 We started our morning with Tugboat Storytime at the Center For Wooden Boats. Kayakers, birds and seaplanes vied for our attention through the storytime, and the folding chairs, set up on the dock of the Artur Foss tugboat weren't nearly as cozy as the lapsit storytimes they're used to. Still, the atmosphere was unbeatable, and there's something special about listening to boating stories while you're out on a real boat.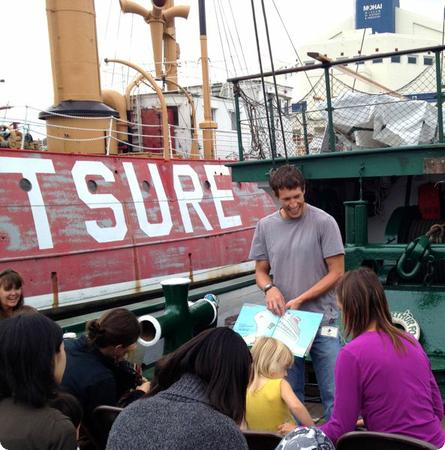 The kids really perked up after storytime with the opportunity to explore the old wooden tugboat's galley, decks, engine room and crew quarters. Our imagination ran wild as we envisioned life aboard the Arthur Foss. Built in 1889, it was used during the Klondike Gold Rush to transport barges full of gold seeking miners and supplies up the Inside Passage.
Our next stop was in the next boat slip over. The Floating Farmers Market on the Historic Steamer Virginia V runs every Thursday, and I thought it would be fun to wander through and pick out some produce for dinner. In honesty, the kids weren't thrilled with the fresh produce (or the prospect that some of it might come home) and I was worried that they'd write "mom camp" off as a dud, until we spotted....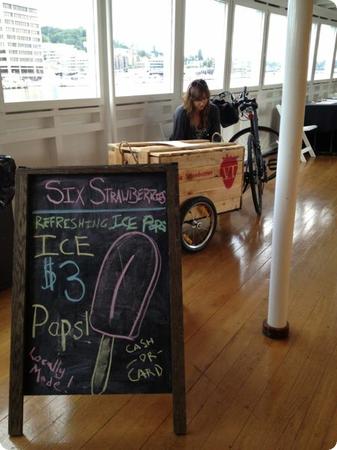 A fresh-made popsicle stand! I must have been feeling sensitive, because popsicles before lunch seemed like just the sort of thing I ought to encourage at mom camp. Turns out, it's a learning experience too... at least for me.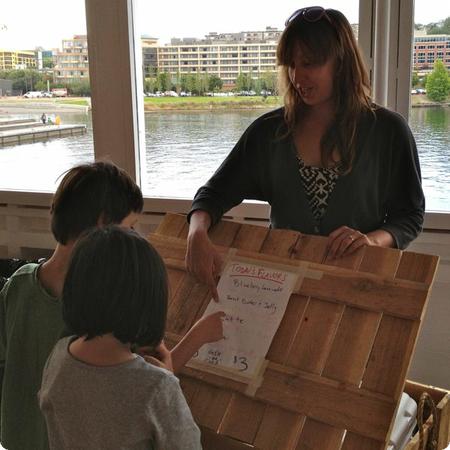 Everest has been a solid reader for a while now, but as Darya and Eilan picked out their flavors from a list that included peanut butter and jelly, fudge, lemon coconut, blueberry lemonade and more I learned a lot about what words they are recognizing. Poor kids, I'm sure I'll turn that knowledge to my advantage with some sort of checklist for getting ready in the mornings.
Normally, I'd spend the next 20 minutes worried about what would happen when all that sugar hit their pre-lunchtime tummies, but instead we found a quiet spot at the boat's stern and settled down to watch the action on the lake.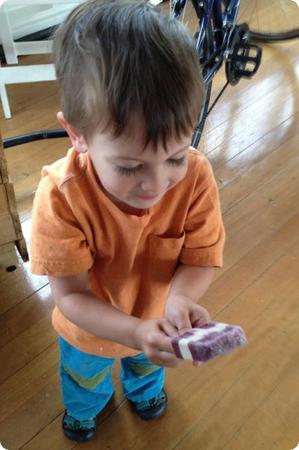 For me, it's quiet, happy moments like this that make all the schlepping worthwhile. The kids were full of questions and funny observations, and there was a moment for me to sit down too and listen to their happy chatter in between napkin runs and salvaging treacherously drippy popsicles.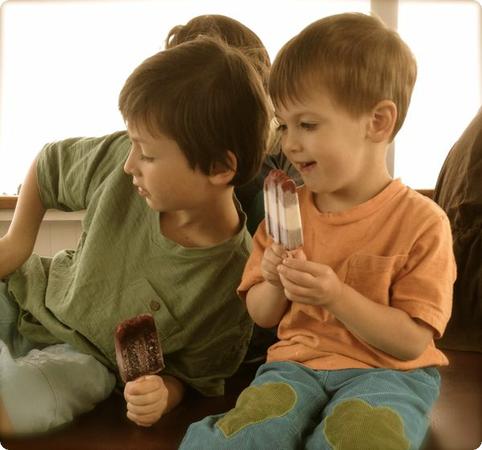 Moments like this end up defining our travels whether we've flown for hours to discover a new culture, or we're just checking out a new neighborhood. Years later, I remember a moment in time like this far more than visiting a specific landmark, but somehow it's that sense of discovery and newness that makes these moments possible for all of us.
And don't worry, my practical, unsentimental side took over again eventually. We burned off all that sugar at South Lake Union's new splash fountain before lunchtime!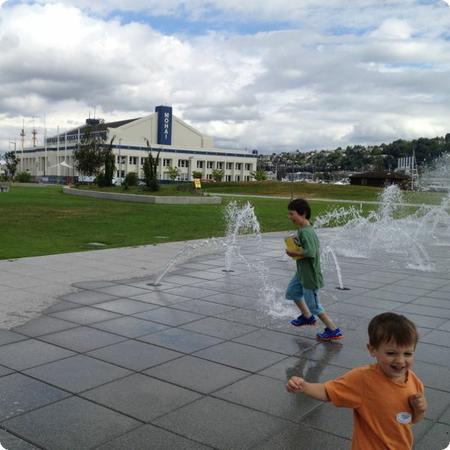 4 comments | Posted on September 27, 2012 |

Save to del.icio.us



Subscribe to our feed