I generally write about travel gear for kids, but I put a ton of mileage on my own gear in 2012 as well, and I wanted to share a few of my favorite items in hops that they make your travels in 2013 a little smoother too!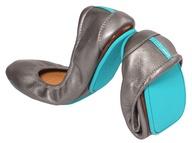 Tieks foldable ballet flat
I'm a fan of a good ballet flat, and these foldable Tieks.com flats knocked my normally-designer-shoe-wearing socks off. They're comfortable and cute enough for everyday and easy to slip into a carryon bag. Rubber soles mean that they stand up to rainy Seattle weather. My own pair, in Metallic Pewter, goes with almost everything and works well as a dress shoe when I travel.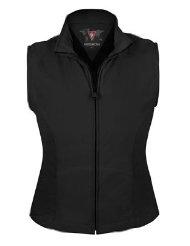 Scottevest
Here's a product I thought I would never try that has become a must-have when we fly. The Scottevest Travel Vest
has 17 pockets, almost all of them built into the jacket's lining. They're the perfect place to keep everything I need close at hand, from my phone and camera to a travel-sized pack of wet-naps and a pack of gum. At security I just pop it into a bin along with my shoes, no more rearranging things after the security checkpoint. True, it's not my most fashionable piece of clothing, but it works well with almost anything.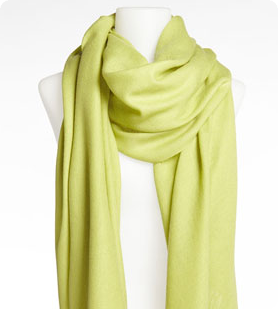 Pashamina
I travel with a large Pashmina shawl on every flight. It can be used as everything from a blanket to a light shade for a sleeping baby. On one flight, I wrapped poor Darya in it while her milk-drenched shirt dried out in the dry plane air. These inexpensive Pashmina Shawls
are durable and come in lots of colors. For more luxury, check out these tissue weight cashmere wraps from Nordstrom.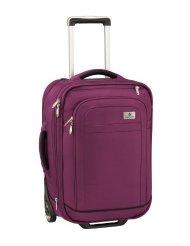 Ease 2-Wheeled Upright 22
My last carryon suitcase lasted over ten years and countless air miles, so I have a high standard when it comes to quality and durability. I have been testing this Eagle Creek Luggage Ease Upright 22 Carryon Bag
for 6 months now, and I'm happy to report that I just love it. It's thoughtfully designed, with features like a bungee cord for the heavy jacket I don't need to wear once I've entered the airport and an extra handle on the bottom that helps me load it into an overhead bin. It's also light and easy enough to roll that the kids can handle it, which means it's a good piece for parents who want to invest in kids luggage that will carry them into their teen years.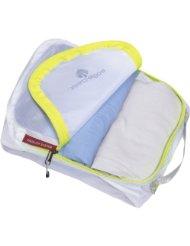 Eagle Creek Specter Packing System
I have long been a fan of Eagle Creek's packing cubes and use them for everything from travel, to diapers to stowing extra clothing and mittens neatly in my trunk. I'm even more excited about the new Specter Packing System
which comes in a few more sizes and is made of a lightweight parachute-like material. It gets rid of all the bulk, conforming nicely to the size of whatever is inside. In white, it's just a little transparent, making it a great storage bag for the myriad cables and chargers that accompany me on every trip - no more digging around in the bottom of the bag, I can see where everything is.
P.S. The Eagle Creek Pack-It Specter Quarter Packing Cube, White, One Size
is the perfect size for a couple of diapers, some wipes and a roll of disposable diaper sacks.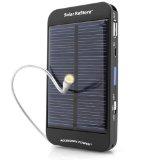 Solar Phone Charger
When we're out and about all day, it's not unusual for my phone battery to run low by afternoon. After all, I use the phone for everything from directions to snapping pictures and researching what we will do next. This inexpensive Solar Powered External Battery Pack
turned out to be just what I needed. I can charge it up by plugging it in at night to use as an extra battery or just pop it on top of the stroller to catch the sun as we wander through our day. I even taped it to the car window during our trip to Africa! No more searching for power outlets at every stop! It's a great choice if you need an external battery only occasionally and want to avoid the expense of a daily solution like the Mophie
Related Links
My favorite travel gear and travel toys
8 comments | Posted on January 17, 2013 |

Save to del.icio.us



Subscribe to our feed