Summer is just around the corner, and with it the family trips to the beach that seem to define this season. I wanted to share a few safety tips to keep in mind before you hit the waves.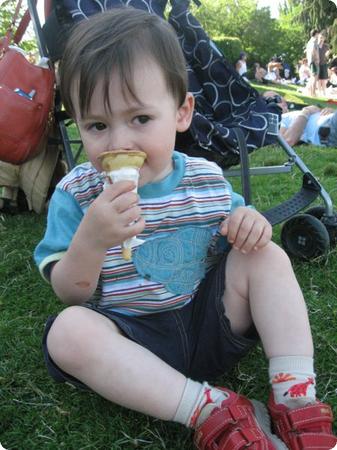 Check Conditions
In an ideal world, you'd only swim at beaches where there's a lifeguard. City websites are a great resource for finding local beaches with lifeguards and information about open hours.
Surf reports, generally available in a local newspaper, will give you an idea of the size of waves that day, and that can help you determine whether there could be an increased undertow (the bigger the waves, the bigger the undertow)
Learn about local animals. Are there sometimes Jellyfish? If so, check with the lifeguard to find out how frequently people are experiencing stings currently. You'll also want to teach your kids how to identify a jellyfish on the beach or sand. If you are in a shark area, know that sharks are attracted to shiny jewelery and move closer to shore to feed during dusk, dawn and night.
Be aware of any concerns about local water quality and watch local news for beach closures.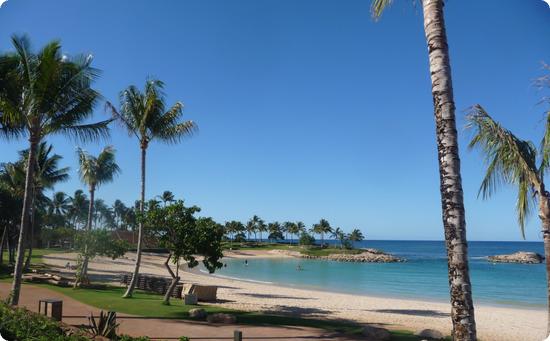 Revisit Water Safety

Start each summer with a refersher on water safety - both for you and for your kids. Here's a good resource to get you started.
Kids may be confident pool swimmers, but if they haven't been in the ocean before, the waves are a real game changer. Spend some time close by until you are confident that they have the hang of it and aren't overpowered by the undertow. Teach them that if they are caught in a current, they should swim parallel to the shore until they are out of the current, instead of fighting the wave and that if they cannot get free, to draw attention to themselves by yelling and waving their arms - then set explicit limits about what areas they can be in and how far out they can go. And remember to stay within arms length of kids under age 8 when they are in the water.
Encourage children to use life-jackets, but avoid rafts, water-wings and other flotation devices that can slip off, they may encourage the child to go deeper than they are able to manage on their own. I'm a fan of this Speedo Swim Vest
that is compact for travel (but be sure to pair it with a rash guard shirt). For young tots, this Puddle Jumper Deluxe Life Jacket
is a bit bulkier to pack, but more comfortable to wear.
Be Watchful
It's tempting, if you're in a big group, to think that "someone will notice" if something goes wrong. The problem is, that when a group of adults is watching, oftentimes nobody is paying close attention. Instead, appoint one adult to keep the kids in sight at all times, preferably getting in the water with them, and take turns.
Remember that swimmers under age 8 should be within arms reach of an adult at all times, which might mean multiple adults in the water. I find it helpful to set up a fun out-of-water activity for young kids (sandcastles for example) to make it easier to keep track of everyone.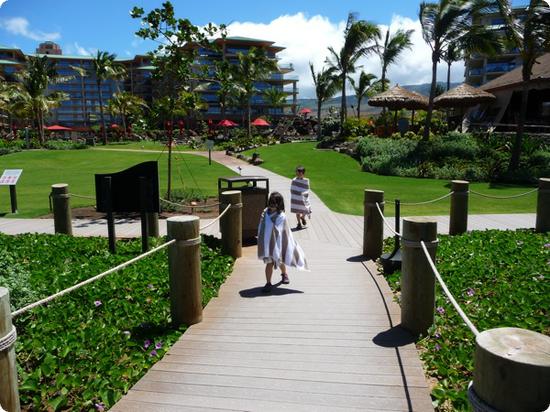 Dress Right

UPF clothing seems to be everywhere these days, but remember the more body it covers, the better it works. I can never resist a cute little swimsuit for my daughter, but when we'll be out in the sun for an extended period of time, I prefer to pair swim trunks with a rash guard shirt instead of a one-piece. You can see my top picks for sun protective clothing and hats here
There's no arguing about how cute bare kid-feet are, but they'll need some foot protection when they're walking to and from the water. I avoid flip flops since it's easy for young kids to trip when they're wearing them. Crocks are fine for the beach, but a real hazard on escalators. Instead, for babies I like a good water shoe that will protect their feet from heat or sharp objects in or out of the water. For older kids, I buy KEEN Newport H2 Sandal
- and because of the innovative design which allows kids to cinch a large shoe tighter, I often get two summers of wear from a single pair.
Protect from Sun
Here's my best advice on Sunscreen and recommendations about sun protective gear for families
Related Links
favorite sun protection products for kids
Sun Protection for your Little Traveler
Sunscreen for Kids
2 comments | Posted on May 15, 2013 |

Save to del.icio.us



Subscribe to our feed