The Scoop My Father's Shop
is a cute, easy to relate to, story about a boy helping out in his father's carpet shop in Morocco. The illustrations do a great job of transporting the reader to a bustling Middle Eastern market and the story has a wonderful message about how people can relate to one another even if they're from different cultures.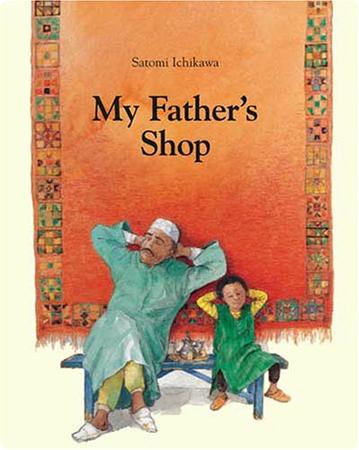 Can you remember being a child? Wanting to be part of your parent's world, but also feeling bored with the technical details of how it all worked? My Father's Shop
captures that feeling through the story of a young boy helping out in his father's Morrocan carpet shop. Bored with his father's lessons, young Mustafa goes running through the market with an old carpet over his head - and in his jubilance draws in a bustling chain of tourists who follow him back to the shop - teaching him their own native languages along the way.
My Father's Shop has been in my personal library for years, and I've read it over and over again to my kids. It's a great read for kids age 2-6.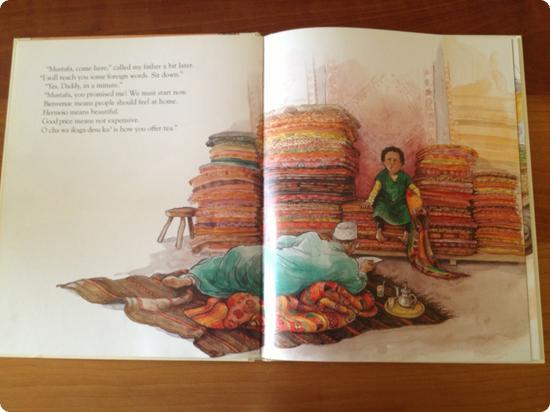 Related Links
Buy:
My Father's Shop
(affiliates link)
Children's Books and Toys for a trip to the Middle East
Disclosure: I purchased this book myself, but whenever I receive a free product or service, I will always let you know. If you buy a product through one of my Amazon links, I do receive a small commission, and that income helps me keep this site going.
5 comments | Posted on November 14, 2013 |

Save to del.icio.us



Subscribe to our feed